Belmont University's College of Health Sciences & Nursing recently unveiled two exciting new options for high-achieving students interested in pursuing health care doctorate degrees in physical therapy or occupational therapy. Through new 3 + 3 programs, students successfully majoring at Belmont in exercise science who have met entry requirements will be granted guaranteed early admission to Belmont's nationally recognized DPT or OTD programs. Courses taken in the student's fourth year will complete the bachelor's program and serve as the first year of the doctoral program, thus achieving the full doctorate in six rather than the traditional seven years required for such programs.
College of Health Sciences & Nursing Dean Dr. Cathy Taylor said, "Students who take on these 3+3 programs will receive distinct advantages academically, financially and professionally. The challenging and thorough curriculum is designed to provide students intense focus in their chosen field and move these future healthcare leaders into their professions quickly, saving a full year of time and tuition costs."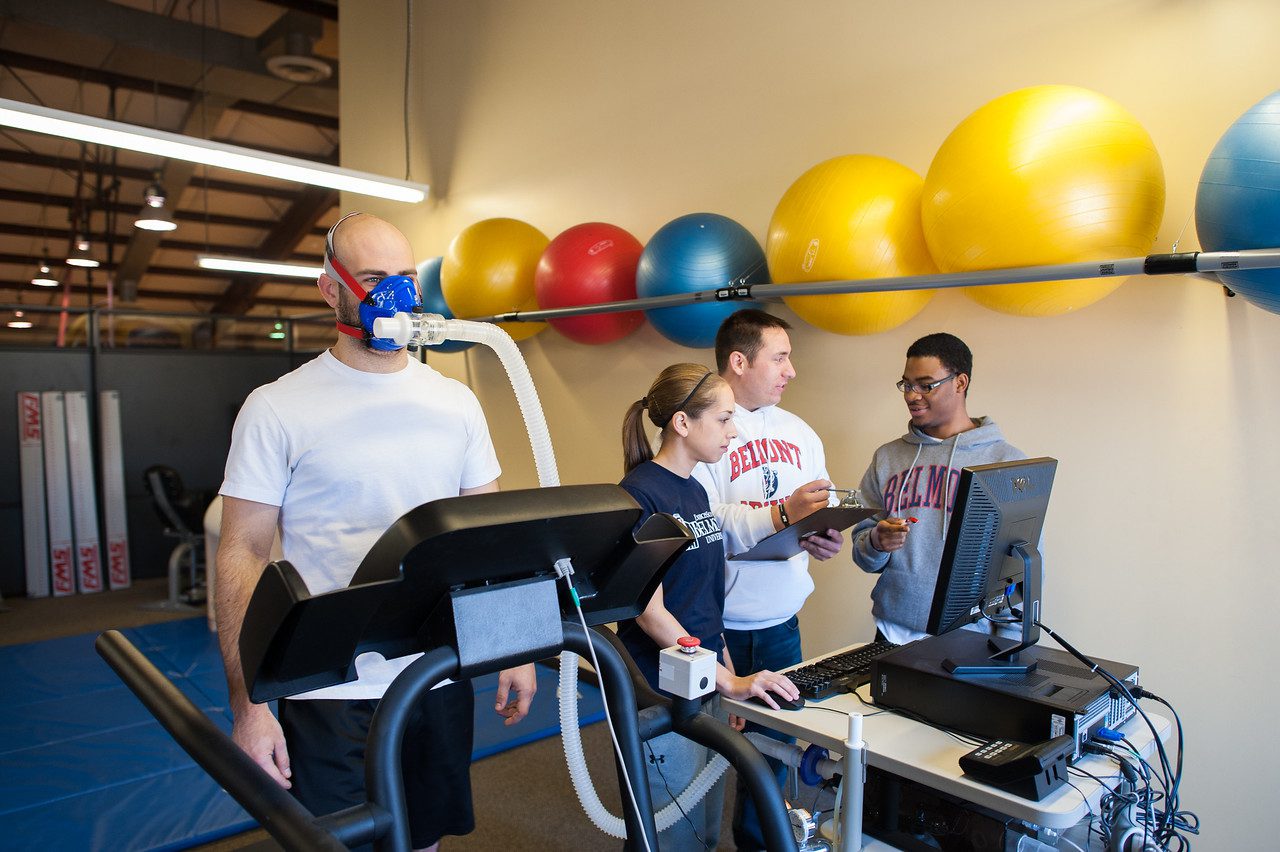 The 3+3 program allows students who achieve specific academic benchmarks to receive guaranteed early admission to the OTD or DPT program. Those benchmarks include successful completion of specified prerequisite courses for the doctoral programs as well as general education requirements. Students with a 3.7 or above GPA who meet all other application requirements will be granted automatic admission to the doctoral programs (those with a GPA below 3.7 will still be considered for Early Decision but on a competitive basis with other applicants).
"We are confident that undergraduate coursework completed at Belmont provides exceptional preparation for future physical therapy and occupational therapy students," said Bill Nichols, Belmont's director of admissions for graduate health science programs. "As with all of Belmont's health science programs, these students will be well prepared to enter a workforce in need of their skills."
Accredited by the Accreditation Council for Occupational Therapy Education (ACOTE) and the Commission on Accreditation in Physical Therapy Education (CAPTE) respectively, Belmont's School of Occupational Therapy and School of Physical Therapy each boast 2021 U.S. News & World Report rankings in the top third of all such programs in the country. Located in the nation's health care capital, the programs provide access to clinical sites down the street and around the world, allowing Belmont students to build upon their work in the classroom with real life experience tailored to their interest.