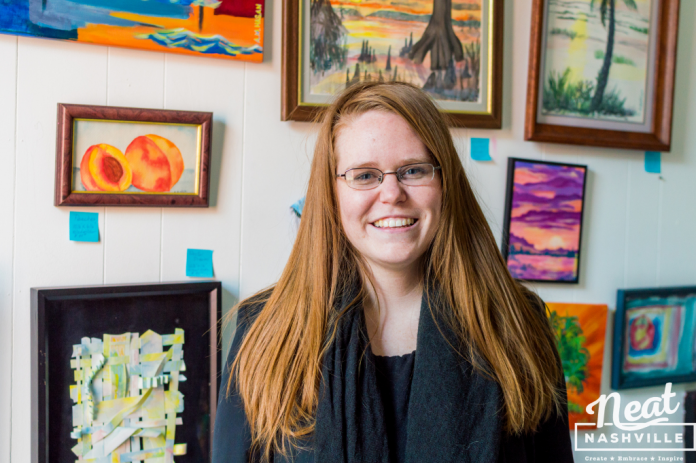 Thanks to the work of Poverty and the Arts (POVA), a nonprofit started at Belmont University by 2014 religion and the arts graduate Nicole Brandt Minyard, several Nashville homeless artists will have the opportunity for an international exhibit of their work.
Poverty and the Arts provides artists impacted by homelessness the studio space, supplies and marketplace to create and sell their artwork. This fall, POVA artists will have the opportunity to exhibit and sell works in the United Kingdom including galleries in London, England and Glasgow, Scotland at The One Festival of Homeless Arts.
The One Festival of Homeless Arts brings together works of art in many forms, from theatre and film, sculpture and photography, as well as traditional visual art, all of which have been created by artists who are or have been homeless.
The opening in London will be held on World Homeless Day on Thurs., Oct. 10, 2019. POVA artists and staff will be celebrating the opening reception at their Studio and Gallery in Nashville, Tenn. ( 1207 Dickerson Pike), on Oct. 10 from 12-2 p.m. CST where they'll have a video stream set up to join the London reception from the United States. The public is encouraged to attend.