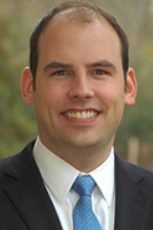 Assistant Professor of Business Law and Management in the Jack C. Massey College of Business J. Haskell Murray recently authored two publications, moderated a panel and presented an article at the Southeastern Association of Law Schools conference.
Murray authored a chapter entitled "State Laboratories and Social Enterprise Law" in the Research Handbook on Partnerships, LLCs and Alternative Forms of Business Organizations, recently published by Edward Elgar Publishing. Murray also authored a case study, "Ben & Jerry's Struggle with Corporate Social Responsibility in an International Context," which was recently published in the Journal of Legal Studies Education.
At the Southeastern Association of Law Schools this summer, Murray moderated a panel on trends and developments in private fund regulation after the Dodd-Frank Act. During a business ethics portion at the conference, Murray presented on his paper that applies interest group theory to recent corporate legislation.