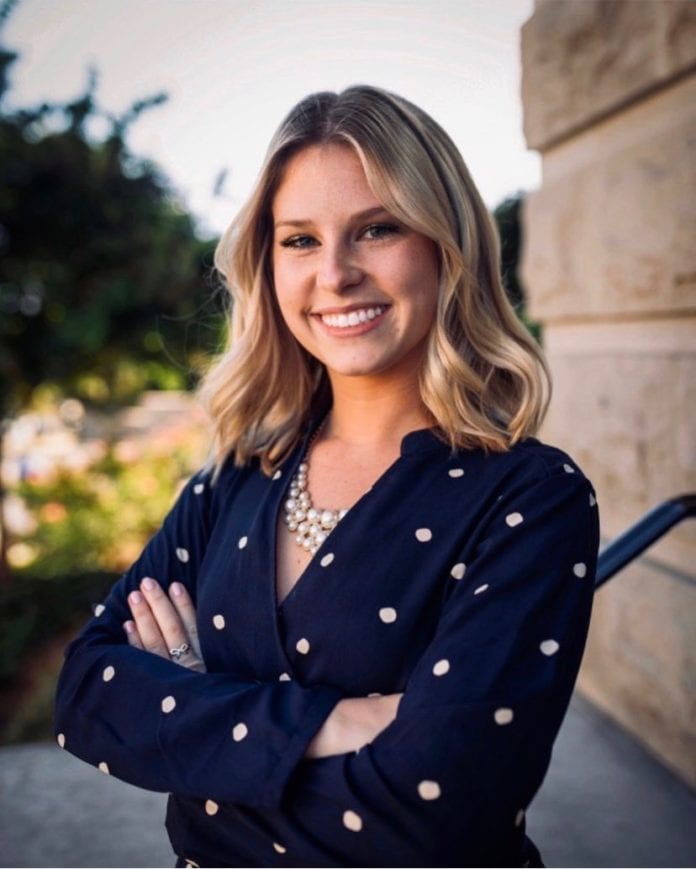 Selected from 446 applications, Belmont law student Ally Hicks is one of 35 selected students who will serve in the 2020 class of the prestigious Rural Summer Legal Corps Fellowship.
Each summer, Equal Justice Works partners with Legal Services Corporation (LSC) to support law students who want to give back to rural communities across the United States and its territories. Student Fellows spend eight to ten weeks during the summer exploring a career in civil legal aid, by providing direct legal services and building capacity at the organizations where they serve. Due to the coronavirus pandemic, Student Fellows will work remotely this year to support the efforts of their host organization.
Hicks will be hosted by Kentucky Legal Aid, where she will help the organization implement its Eviction Diversion Project, an initiative aimed at reducing homelessness in rural, economically-depressed areas by connecting individuals facing or at-risk of eviction with civil legal services.
"Through the Rural Summer Legal Corps, Ally will have the opportunity to explore a career in public interest law while helping Kentucky Legal Aid to increase access to safe, affordable housing for all people," said Aoife Delargy Lowe, director of law school engagement and advocacy at Equal Justice Works. "We are grateful to Belmont Law for supporting her passion for public service."
Hicks said she believes that lawyers have the potential to be a tremendous force for good. "Acting as a Rural Summer Legal Corps Student Fellow at Kentucky Legal Aid allows me to serve a community that desperately needs legal assistance but is often ignored by the legal community due to lack of financial resources and availability of information," she explained. "Through this experience, I hope to spread the Christian values of charity and selflessness that Belmont Law embodies and prove that everyone is deserving of help, regardless of their current situation." 
Following the completion of 300 hours of service in the program, participants earn a $5,000 stipend. You can find additional information about the program here.