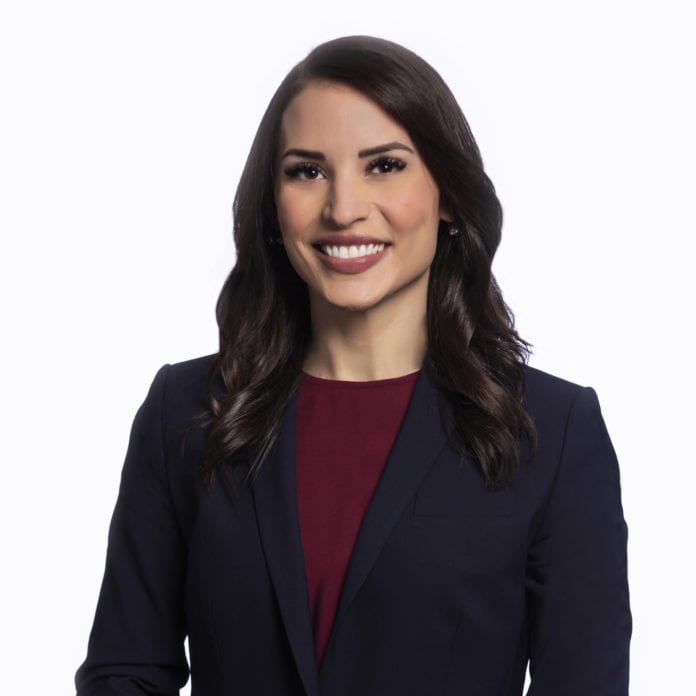 Belmont College of Law alumna Marisa A. Garcia has joined Neal & Harwell, PLC, as an associate in the firm's litigation group.
Garcia earned her J.D., cum laude, from Belmont University College of Law in May 2020. She served as Executive Symposium Editor for the Belmont Law Review and was a member of the Belmont Board of Advocates. Garcia's team won the Emory Civil Rights and Liberties Moot Court competition in 2018, was the 2019-2020 Brooklyn Regional Champions of the ABA National Appellate Advocacy Competition, and Garcia was named the Brooklyn Regional Number One Advocate. Garcia also received the CALI Excellence for the Future Award in Trial Advocacy.
"We are thrilled to add Marisa to our litigation team at Neal & Harwell," stated Ronald G. Harris, Chief Administrator of Neal & Harwell. "With her many talents and work ethic, we know that she will be a most effective advocate for our clients."
During law school, Garcia gained experience and exposure to our court system as a summer associate at Neal & Harwell. She also worked with the Tennessee Attorney General's office assisting in the Civil Rights and Claims Division and the Civil Litigation and State Service Division and with the Tennessee Department of Commerce and Insurance Regulatory Boards Division.
Prior to law school, Garcia served as a member of the United States Air Force. She spent the majority of her service as a Security Forces Phoenix Raven. Garcia graduated from Airman Leadership School and received the highest John L. Levitow Award for "Academics, Leadership, Discipline and Moral Fortitude."
Garcia also serves on the Junior Board for Women in Numbers "WIN," which encourages and endorses qualified women to be elected to public office. Her interests include spending time with family and physical fitness. She has maintained her Personal Trainer Certification for the American Council on Exercise for more than a decade.  
About Neal & Harwell, PLC
Neal & Harwell is widely regarded as one of the premier litigation firms in the country. Founded in 1971 by Jim Neal and Aubrey Harwell, the midsize firm is committed to excellence in providing the highest quality legal advice and representation. The firm also provides a wide range of full-service legal representation, and its attorneys use their skills as advocates in courtrooms throughout the country. In spite of the emphasis being on litigation, the firm has a substantial and growing business transaction and bankruptcy practice. Clients include companies such as Bridgestone Firestone, ExxonMobil, Ingram Industries, Pfizer, Pilot Flying J and TVA as well as numerous other businesses and individuals. For additional information, visit www.nealharwell.com.