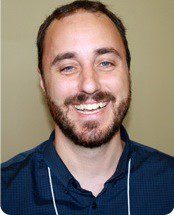 The National Science Foundation (NSF) awarded Assistant Professor of Biology Matt Heard (Principal Investigator) with a grant from the Division of Environmental Biology. The grant, titled "Integrating large datasets into undergraduate teaching and research through a collaborative workshop with EREN, NEON and Project EDDIE" will host a series of workshops at Belmont University.
These workshops will bring together experts from three national networks: the Ecological Research Education Network (EREN), the National Ecological Observation Network (NEON), and Project EDDIE (Environmental Data-Driven Inquiry and Exploration). The focus of these workshops will be to provide training to undergraduate faculty in using large-scale ecological data to design new research projects and teaching activities that enhance understanding of environmental issues and how to manage large-scale data.
The co-principal investigators on the grant are Dr. Laurel Anderson (Ohio Wesleyan University), Dr. Kristy Hopfensperger (Northern Kentucky University) and Dr. Sara Scanga (Utica College). Dr. Megan Jones from the National Ecological Observation Network and Dr. Catherine O'Reilly from Project EDDIE and Illinois State University are also co-leaders on this grant.
For more information on this grant, please see the grant award abstract from NSF.