Dean of Belmont's College of Pharmacy Dr. David Gregory joined 120 American Society of Health-System Pharmacists (ASHP) members on Capitol Hill on September 11 for a direct advocacy push. The group personally urged their congressional representatives to support legislation that helps pharmacists meet critical patient care needs.
This year's Legislative Day visits — 159 in all — emphasized the importance of face-to-face interactions with Congress in shaping policies that affect the pharmacy profession.
"It was an honor to work with our congressional representatives on key issues involving pharmacy and pharmacy education." Said Gregory. "Belmont College of Pharmacy strives to be a leader in the field and working with our government officials and professional organizations is part of the process."
Accompanying Gregory, other Legislative Day delegation members from Tennessee included Casey White from Cookeville Regional Medical Center, Micah Cost from the Tennessee Pharmacists Association, Cyrine Haidar from St. Jude Children's Research Hospital and Executive Director of Pharmacy Operations at Vanderbilt University Hospital and Adult Clinics Mark Sullivan.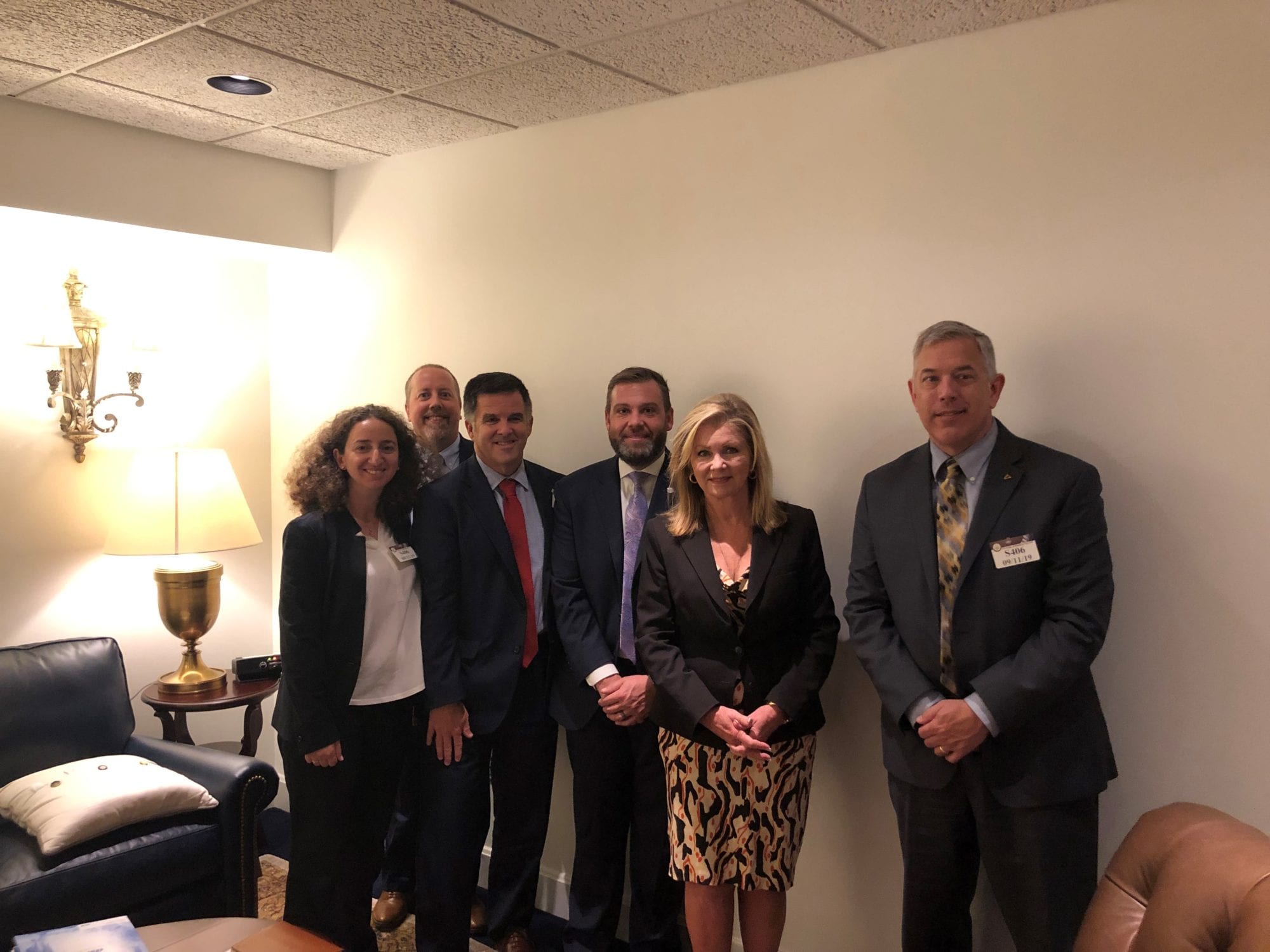 ASHP President Kathleen Pawlicki said during a kickoff meeting before the group headed to the Hill, "By putting a human face to the issues, you help your legislators and their aides gain a better understanding and a deeper appreciation for how the policies that they are considering really impact our patients and the organizations that we all work in."
The group visited the offices of Sens. Lamar Alexander and Marsha Blackburn and Reps. Jim Cooper, Mark E. Green, David Kustoff and John Rose. The team discussed current challenges and the key issues of rising drug costs, patient access to pharmacy services, drug shortages and treatment of opioid addiction.