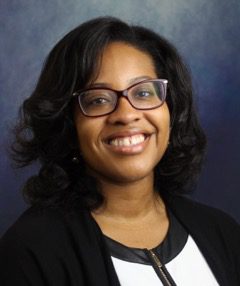 This past June, Belmont University announced its new Dean of Students Dr. Tamika Williams! As the new school year starts, take some time to get to know Dr. Williams in a Q&A below.
What does a "Dean of Students" do exactly?
As Dean of Students, I oversee the Division of Student Life at Belmont University. I am supported by a team of professionals who aid in creating a meaningful out-of-classroom experience for college students. In total, there are 12 areas that comprise the Division of Student Life. These include Residence Life, Counseling, Health Services, Campus Fitness and Recreation, Accessibility Services, Belmont Office of Leadership Development (BOLD), Student Engagement, Community Accountability, Office of Care and Support, GPS, Bridges to Belmont and Multicultural Learning Center.  Through collaborative efforts, we help shape and form future leaders by instilling institutional values of Integrity, inquiry, collaboration, service and humility; provide opportunities for engagement through programs and services offered; address issues and concerns faced; and serve as a resource for students needing support navigating the college experience. It is hoped that through these measures students can gain tools that will prepare them for graduation as well as for life after Belmont. 
What are you looking forward to this school year?
The return of our students has brought a renewed energy. While COVID-19 is still present and steps have been taken to reduce the spread, I am grateful that we are in a position to return to in-person services and programs. 
Where are you coming from and why did you choose Belmont?
Prior to Belmont I worked at Rhode Island College, located in Providence, Rhode Island. While at RIC I served as the assistant vice president and Dean of Students. 
I chose Belmont because of its mission and values. Oftentimes there is a desire to ensure that college students are prepared to graduate. While this is perfectly fine, I like that Belmont takes this a step further by saying that we want students to be prepared for life. There is intentionality to focus on and support the 'whole' student. 
If you could tell students one thing you'd like them to know going into this school year, what would it be?
This past year has not been easy. You have gone through experiences you did not anticipate nor did you ask for them to happen. Yet, you are here (and I am happy that you made the choice to be here). As you continue through this chapter of your life, you may experience successes and there may be some setbacks. Remember to be patient with yourself; celebrate victories and learn from mistakes. There is purpose in your story.
What is a fun fact about you?
I absolutely LOVE plants. Prior to moving to Nashville, I owned roughly 60 plants and set a goal to have 100 plants. I created my very own plant bucket list. However, as part of my move, I had to give away many of my plants. Now, I am starting over. If you have a love for plants, share your favorite with me, and maybe we can do a plant swap!
What book are you currently reading?
I am currently reading "Woman Evolve" by Sarah Jakes Roberts. If you have a recommendation, let me know. 
What show are you currently binging?
I am currently binging "Family Reunion (Netflix Original)." Loretta DeVine is one of my favorite actresses. She has a maternal spirit and her laugh can fill a room. If you have a recommendation, let me know (and bonus points if you can share a show that has at least three seasons). 
How can someone reach you if they'd like to connect?
I can be reached via email at deanofstudents@belmont.edu. My office is located in the Beaman Student Life Center, Dean of Students Suite which is located on the 2nd Floor.