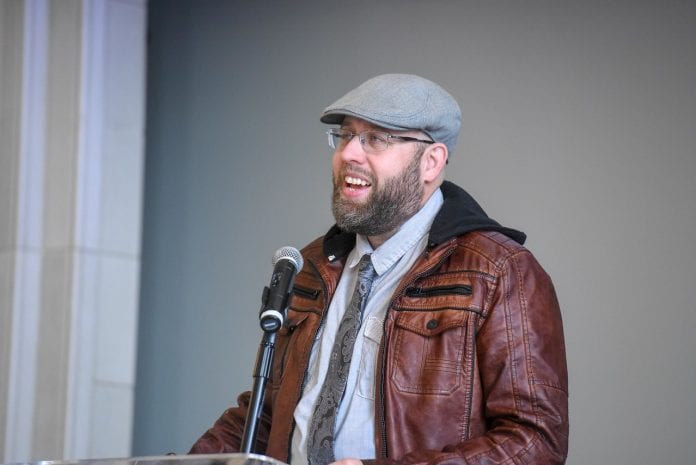 Andy Erwin and his brother, Jon Erwin, are the directors of the movie "I Can Only Imagine," one of the top grossing biopics of all time. But their journey to that position was not easy, Erwin shared with students on Belmont's campus recently. Through sharing his story, Erwin hopes to encourage students to live out their faith through what God is calling them to do.
After almost choosing a different career path and becoming a missionary, Erwin was encouraged by a friend to see how he could use his talents with a video camera. He and his brother started a production company and came to Nashville where they were hired by Michael W. Smith to make a music video. The brothers were successful in the music video industry allowing them to pursue film further.
But their new path into the movie industry was not easy and brought about a lot of struggles and some failures. But when speaking to students, Erwin encouraged them to see the "importance of failures in finding your voice and your success." "I've found more in my failures and by embracing the struggle."
Moving past their struggle and continuing to focus on what God could do through their films, the Erwin brothers found success in their newest film "I Can Only Imagine." The film focuses on the story behind MercyMe's song of the same name.
"This film allowed a message of hope to spread naturally," said Erwin. "We tell stories that are not an exclusion to the audience but an invitation."
Erwin closed his talk to students by encouraging them to live out their faith as well as remember that "failures don't kill you and successes don't define you."