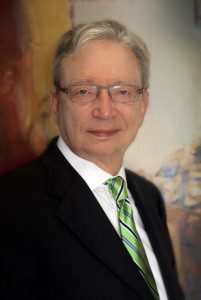 Distinguished University Chair in the College of Business Dr. O.C. Ferrell was the lead author in an article recently voted "Best Article of the Year" in the Marketing Education Review. The announcement was made on Friday, Nov. 6 at the 25th Anniversary Annual Meeting of the Society for Marketing Advances which supports The Marketing Education Review.
MER seeks to promote innovative approaches to curricular development, course content and delivery systems, student learning, career development and other issues important to the teaching mission. Teaching methods and innovations are integral aspects of the SMA Annual Conference as both the Sherwin Williams Distinguished Teaching and Cengage Pride-Ferrell Teaching Innovations award. The international composition of the editorial review board reflects the global contribution and reach of the MER. Published articles showcase effective programmatic, course and classroom strategies that can be adopted by marketing faculty worldwide.
Ferrell's article, "Understanding the History of Marketing Education to Improve Classroom Instruction," highlights the history of marketing education and was co-authored by Greg Marshall, Rollins College, Joe Hair, Kennesaw University and Robert Tamilla.