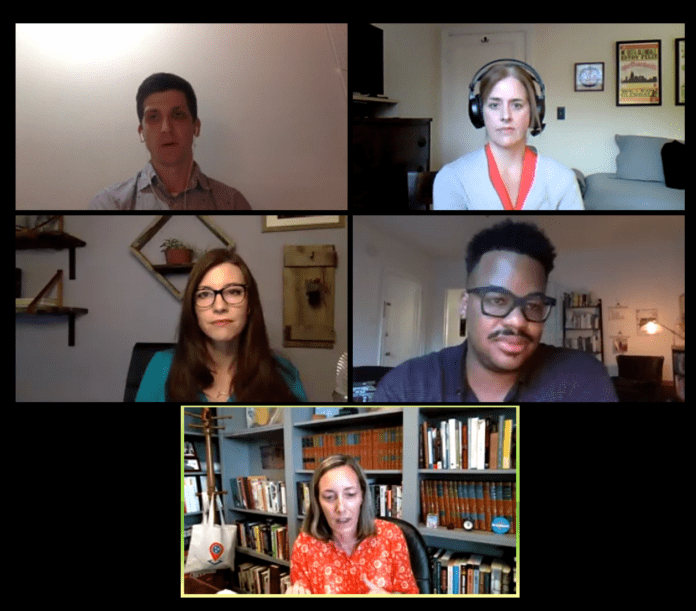 As it becomes closer to time for Americans to head to the polls, Belmont University is encouraging students to seek out true and credible sources through a virtual event, "Seeking Truth in an Age of Misinformation". The event was held on October 7 as part of the University's Debate 2020 programming and featured Interpersonal Communications Scholar Dr. Mary Vaugn from the Department of Communications Studies (Belmont), Historian and Author Dr. Mary Ellen Pethel from Interdisciplinary Studies and Global Education (Belmont), Journalist and Media Literacy Scholar Jennifer Duck from Curb College (Belmont) and Outreach Librarian for Religion and Theology Kashif Graham (Vanderbilt) . 
In a panel moderated by Assistant Director of Spiritual Formation Josh TenHaken-Riedel, the professors discussed the importance of searching for accurate and credible information in a time where misinformation is circulating more frequently.  
TenHaken-Riedel started by sharing the importance of educating students on credible and accurate sources, especially as a Christian university. "As Christians, we're called to seek out and promote truth," he said. 
Graham expressed how important it is to recognize that all reporting has its own bias and encouraged students to read news critically and listen carefully before they post. "Every time you re-post something, you give it authority," Graham explained.
Pethel elaborated on the importance of recognizing bias, especially in news sources. While sources should be credible, readers should also be able to recognize and understand the bias behind each source. Pethel explains how understanding bias can give you a greater understanding of the topic itself.
Throughout the night, panelists discussed how to respond to the spread of misinformation and the role of interpersonal skills when it comes to speaking truth. Social media has also had a big impact on the spread of misinformation, which led Duck to share how important it is to pause before posting and research the accuracy of the content being shared on various platforms.
University Minister Heather Daugherty encouraged students to continue discussing and researching these important issues in light of the upcoming election. The University is offering small group opportunities to discuss social media more in-depth: sign up at Continuing the Conversation. For more information, contact University Ministries.