The Kennedy Center for Business Ethics and the Executive Learning Network hosted Phil Gwoke, an international speaker with Bridgeworks HQ, on September 6 for his presentation, "When Generations Connect: Converting Diversity From an Obstacle Into An Opportunity Across Generational Divides."
Guests included the Belmont Diversity Council, Alliance Bernstein, Rogers Group and Capstar, among others. Gwoke also presented a shortened, but similar version of his talk for Belmont students later that morning.
Gwoke demonstrates not only why it's important to understand what shaped the various generations, but why they behave the way they do. Four distinct generations are working together shoulder to shoulder, each with a unique set of attitudes, values and work styles.
The outmoded model was that older employees were bosses and younger ones took orders; now, professional roles are changing and the rules are being rewritten. Organizations are feeling the growing pains of multiple generations as they struggle to manage productivity and morale while maintaining high standards of quality and service in a challenging economy.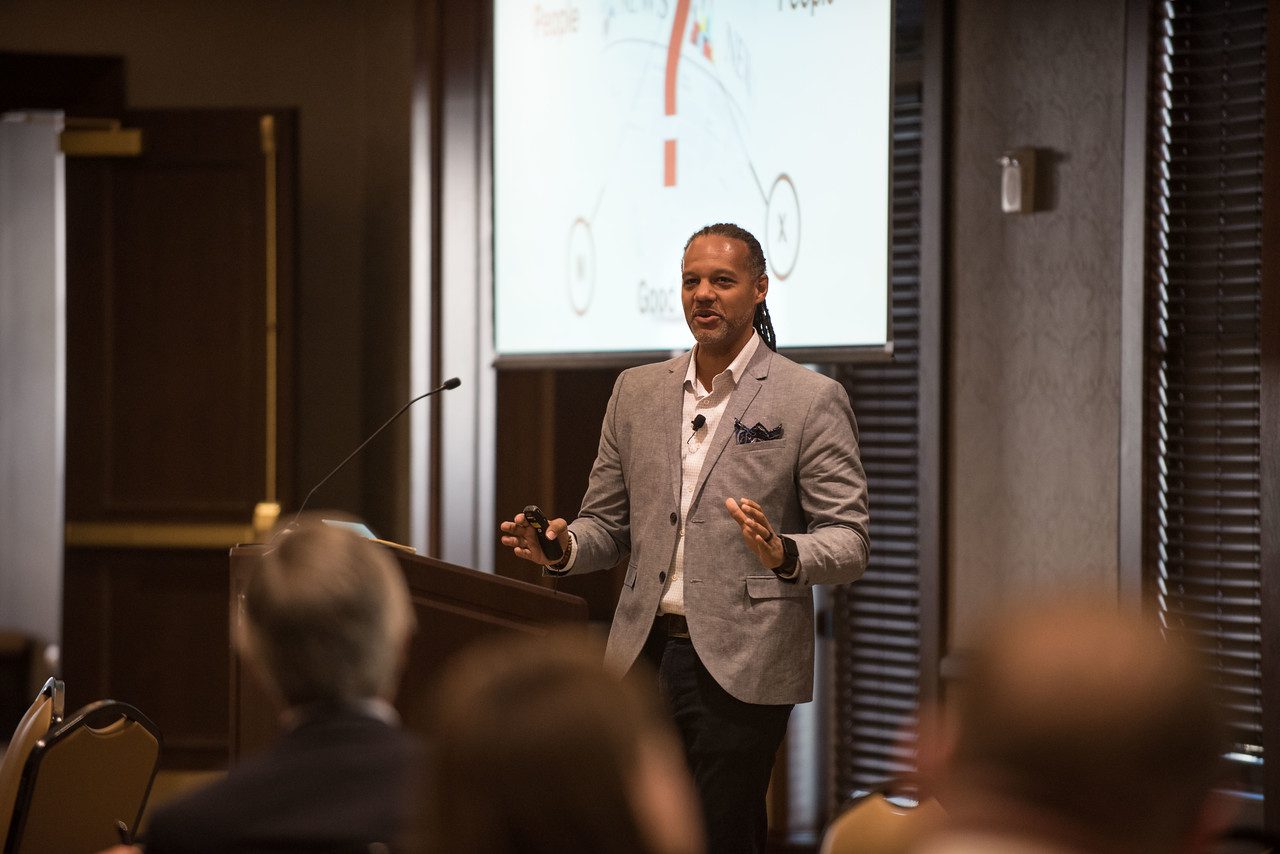 Gwoke is a firm believer that with the proper motivation, training and support system, members of any generation can become capable of remarkable accomplishments. His goal in speaking is to bring awareness to what formed and influenced each generation, explore the resulting traits, values and motivations, give actionable tips and concrete takeaways for companies to successfully work with employees from every generation, and to engage the audience using humor, nostalgia and generational anecdotes.
Gwoke said there are a hierarchy of things that influence humans: personality, family, culture and when they grew up. When humans grow up plays a large role in the way they see the world, how they relate to certain institutions, what they value or even the paradigms they use ("roll" the window down is not as literal as it used to be). The ideas, thoughts or beliefs that humans adapt in their formative teenage years typically stick with them for life.
There are: 75 million Traditionalists (those born before 1946), 80 million Baby Boomers (those born between 1946-1964), 60 million Gen X (those born between 1965-1979), 75 million Millennials (those born between 1980-1995) and 65 million of the newest, yet-to-be-named generation (those born between 1996-2010).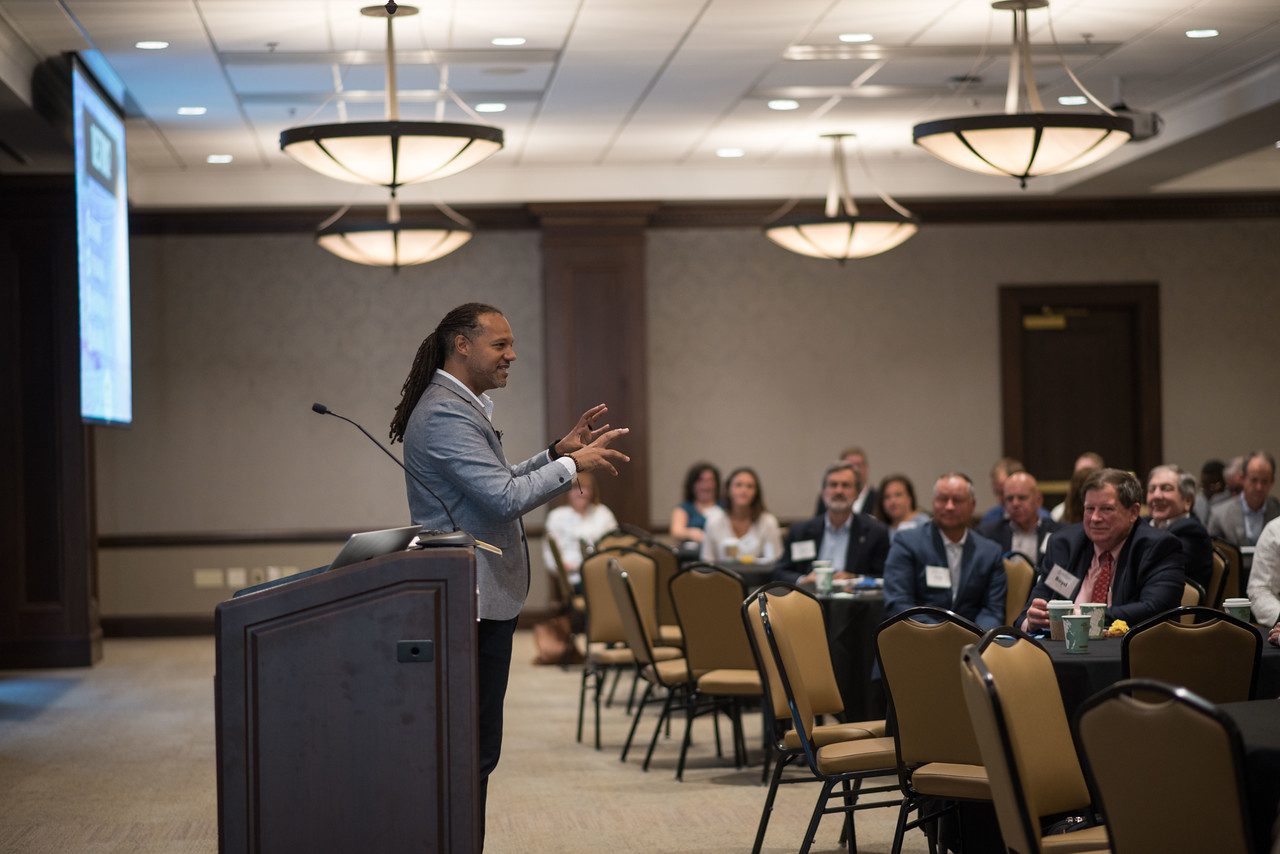 So, when differences between these generations are presented in the workplace, how can humans turn the obstacles into opportunities for growth?
Gwoke presented a cycle that occurs approximately every 80 years: tough times create strong people which create good times which create comfortable people which create tough times.
"We as leaders have obligations to break the cycle," he said. "The historical pattern would suggest tough times coming in 2023. So, what can we do with this information to improve the future?"
Gwoke broke down how each of the generations think, what they value and what the resulting ethic of that value becomes. Millennials tend to value speed, convenience, safety and entertainment. Older generations may be tempted to see these conflicting value systems as obstacles, but Gwoke said it's just a matter of redefining the millennial generation and learning how to capitalize on their values.
Statistics prove that Millennials are using their value systems to their advantage: they earned $200 billion annually in 2017; they are the largest group of homebuyers; more than 40% are parents; they outpaced earnings in 2018 of Baby Boomers; and there are 5 million millennial millionaires.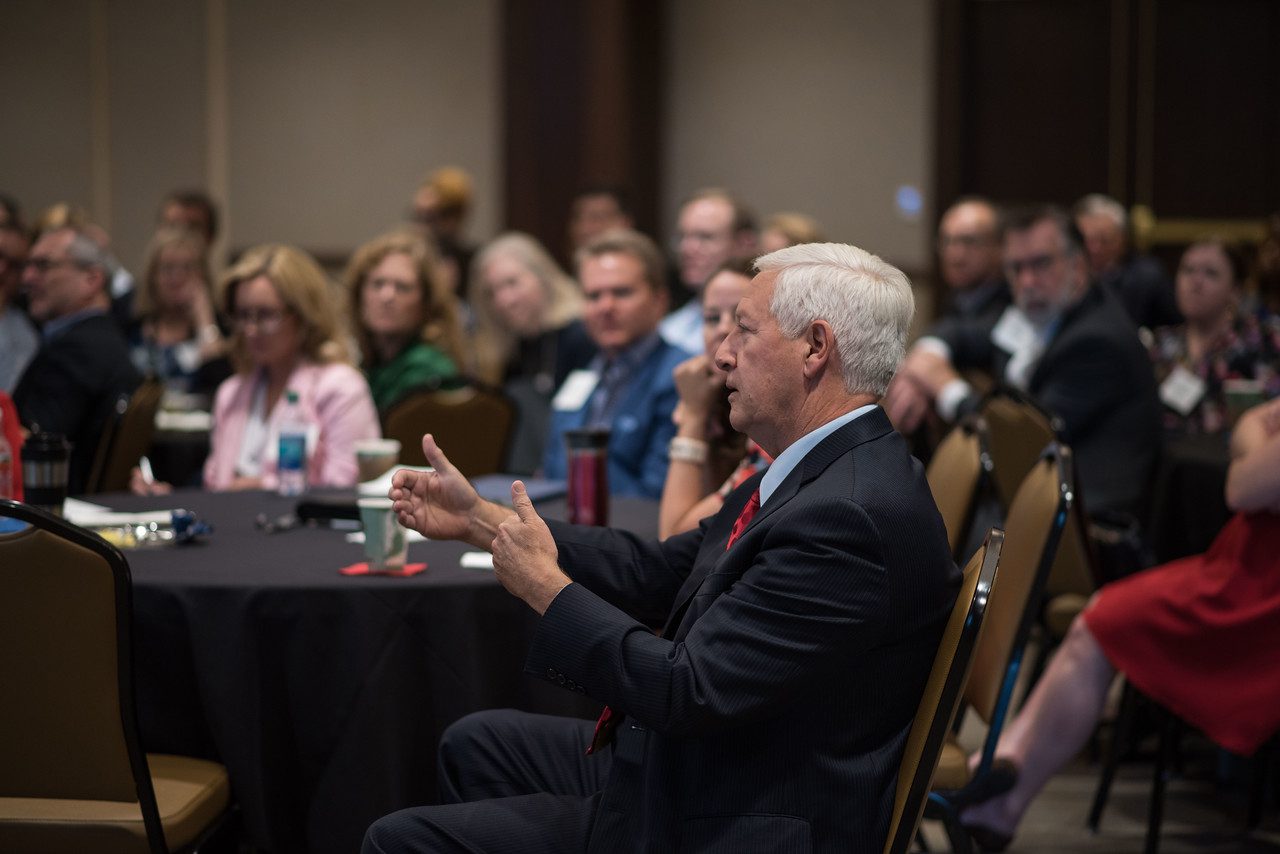 While using speed and convenience to advance their careers and home lives, Millennials are hardwired to always look for an upgrade. In the work place, this means that young people want to see clearly how their leadership skills are being developed and a plan for how they will be promoted in the company. With that information, they will work hard.
The number one thing Millennials are shown to care about in the workplace are company culture and values. There has been a shift in thinking across generations from maintaining a separate work and home life to a complete home and work life integration. Millennials are always connected online, and "work" is no longer a destination, nor is it confined to traditional business hours. Therefore, they want to ensure that they are enjoying their work and doing something meaningful, that they are friends with their coworkers and that they are happy overall. With that in mind, business leaders need to think about fostering a culture that adheres to that mindset.
The Gen Z group values safety more than any other aforementioned generation, as they grew up post-recession. This group looks for ways to avoid risk at all costs. They are more interested in working as a small group cohort than individually, and they highly value being given specific instructions and guidelines.
The takeaway from the talk is that leaders should not necessarily lead the way that they wanted to be led. They should take time to learn about the generational divides in their company, what makes their employees tick and what kinds of things their employees value. With this mentality, retention and employee satisfaction will increase, and leaders can break the cycles that have stunted growth in the past.
To learn more about the work Bridgeworks is doing to help impact recruiting, retention and engagement issues for a multigenerational workforce and to receive the Generations 101 report, text "Generations" to 337-77.