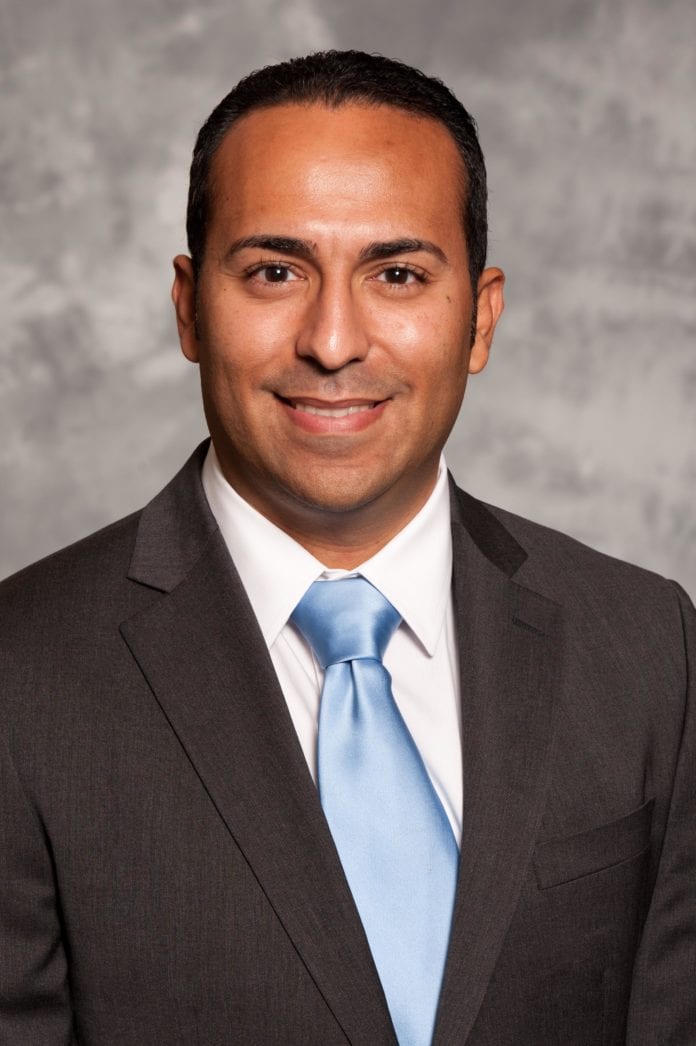 Dr. Edgar Diaz-Cruz, associate professor in pharmaceutical, social and administrative sciences in the College of Pharmacy, has been elected to the Board of Directors of the Association of Biochemistry Educators.
The 7th International Conference of the Association of Biochemistry Educators was held May 5-9 in Tucson, Arizona. Dr. Diaz-Cruz also presented a podium and poster presentation entitled "Using Biochemistry to Educate Students on the Causal Link between Social Epigenetics and Health Disparities."
Dr. Diaz-Cruz also has recently published two manuscripts. "If Cultural Sensitivity Is Not Enough to Reduce Health Disparities, What Will Pharmacy Education Do Next?" was published in Currents in Pharmacy Teaching and Learning. In collaboration with Dr. Chris Barton in the Department of Biology and others, Dr. Diaz-Cruz was the co-author on "Enoxacin and Epigallocatechin Gallate (EGCG) Act Synergistically to Inhibit the Growth of Cervical Cancer Cells in Culture,' published in Molecules.