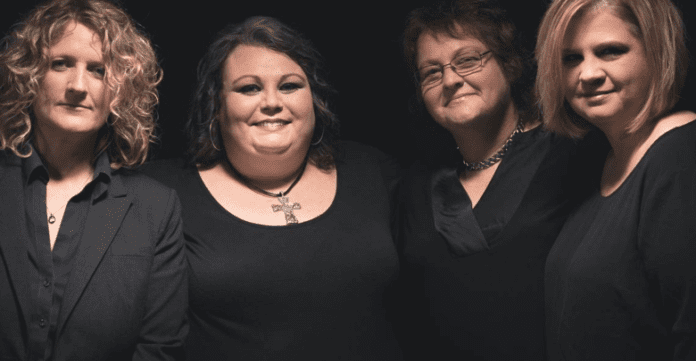 Nominations for the 31st annual International Bluegrass Music Association Awards were unveiled late last week. Competition was so tight in the top-prize race this year that Entertainer of the Year features six nominees instead of the usual five, and among them is Director of Belmont's Curb College Academic Advising Tina Adair Dishman's band Sister Sadie.
Making history last year for being the first all-female band to win "Vocal Group of the Year," Sister Sadie could very well make history again this year as they are the first all-woman outfit ever nominated for Entertainer of the Year. Sister Sadie is also nominated again this year for Vocal Group of the Year.
The other five musicians vying for Entertainer of the Year are Balsam Range, Billy Strings, Del McCoury Band, Doyle Lawson and Quicksilver and Special Consensus. Rolling Stone reported a full list of categories and nominations.
The IBMA Bluegrass Music Awards will be broadcast on SiriusXM's Bluegrass Junction on October 1. Additional details about the broadcast will be announced in the coming weeks. The awards ceremony, the World of Bluegrass music festival, and annual conference were scheduled for the fall in Raleigh, North Carolina. While organizers continue to work on creating a safe in-person event experience, this year's festivities will take place virtually, with the conference, showcases, awards and performances presented online from September 28 – October 3, with the possibility of extending event content beyond those dates.