Belmont University's School of Music honored 2012 alumnus Cody Fry with the 2023 Curtain Call Award, given annually to recognize achievement in the field of commercial and popular music. The award, in its 28th year, comes on the heels of Fry's sold-out 60-piece orchestral show in Belmont's Fisher Center and a two-night run at the Kennedy Center in Washington D.C.
"One of the real treasures of our institution is our alumni," said Dr. Stephen Eaves, Dean of the College of Music and Performing Arts. "Our alumni represent us to the world of professional musicians, they enrich the educational lives of our current students, and they create a wonderful web of networking for our new graduates. We're excited to honor Cody and are so proud of what our commercial music majors have done in the music industry."
Fry—a singer-songwriter, composer, arranger, producer and Grammy-nominated artist—received the award at an event on Tuesday, Feb. 7 in Massey Performing Arts Center. "I want to say thank you to the College of Music and Performing Arts for this honor. It's surreal to be back here for such an occasion," he said.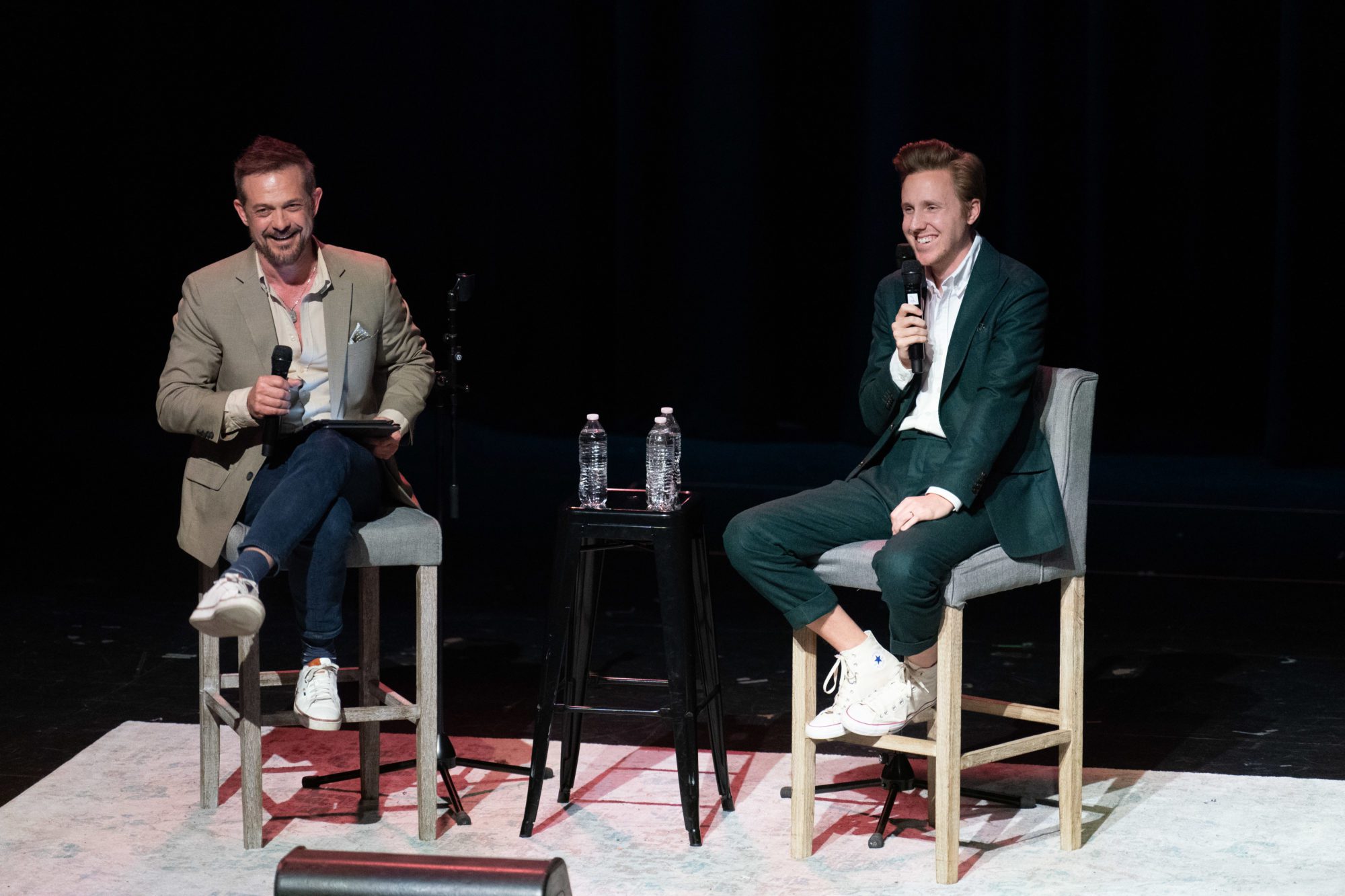 With a diverse musical skillset, Cody's career accomplishments are far-reaching and include orchestration, arranging, producing, writing and performing. After his song "I Hear a Symphony" went viral on TikTok—the album with the same name is now certified gold—Fry started a new chapter of his career with "Symphony Sessions," an orchestral collection of new songs and new arrangements of old songs. His cover of The Beatles' famed "Eleanor Rigby" earned him a Grammy nomination in the "Best Arrangement, Instruments & Vocals" category. In addition, Cody has written music for everything from national ad campaigns to video games, apps, fashion events, corporate scoring work for brands like Netflix and Google, and even a Super Bowl commercial for McDonald's.
During his speech, Cody imparted wisdom on how to make it in the music industry. "Don't limit yourself to one skill. Learn as many skills as possible. Songwriting, music production, vocal editing, audio engineering, guitar and piano playing, music directing, vocal sight-reading, arranging, orchestration, film scoring, ProTools, Logic, Photoshop, video editing, music notation, conducting… I could keep going," he said. "But the crux is this: these are all skills I've been paid to use at some point in my career, all of which has helped me avoid having to take a job outside of the music industry. Just like stocks, a diversified skill portfolio is more likely to make you successful in the long run."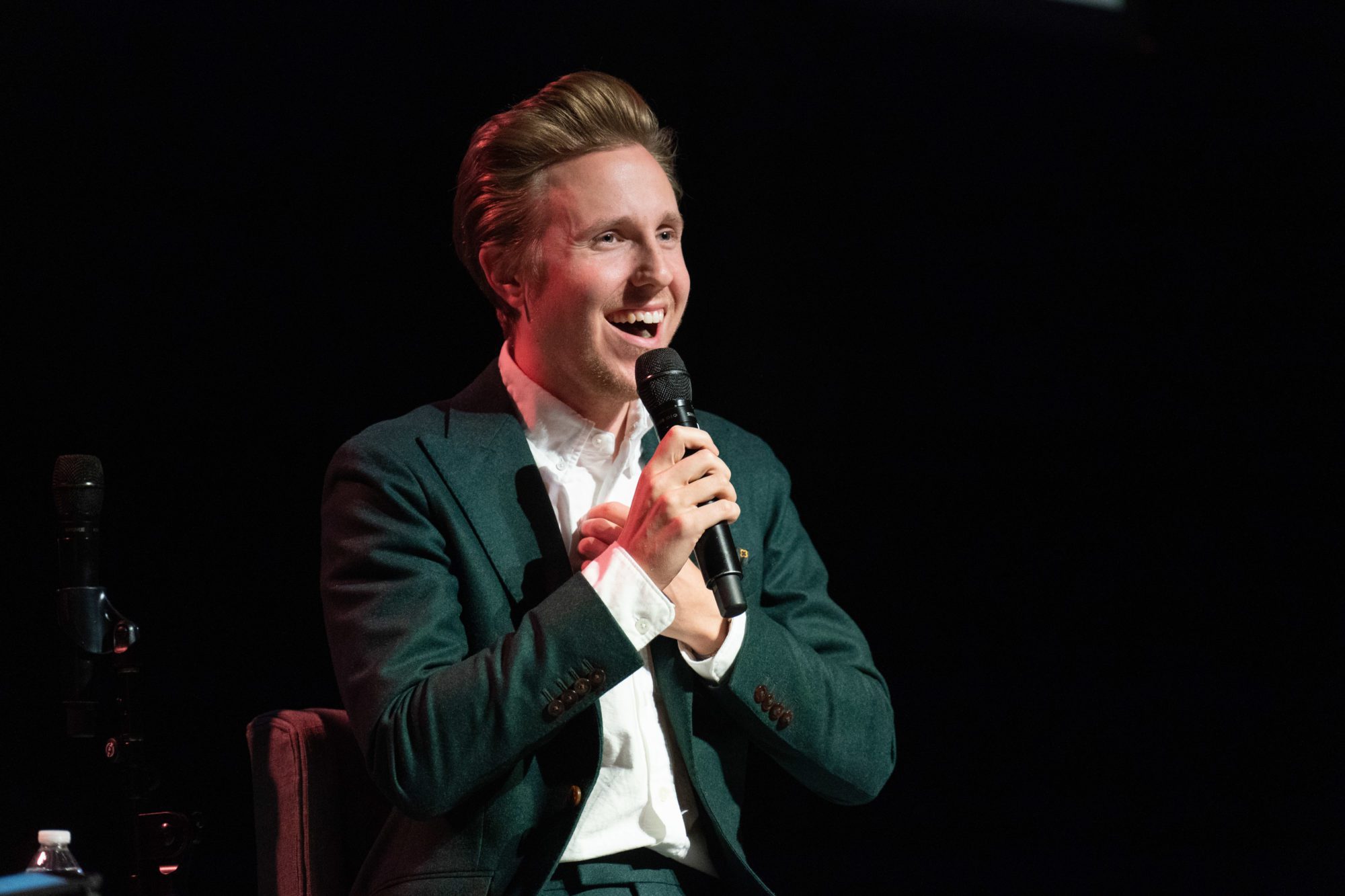 Relationships Cody made at Belmont have played crucial roles in his career, many of which served as stepping stones from one project to the next. "The most extraordinary part of your college experience is the people around you. The people in this room are going to go on to win Grammys, to be music directors, to rack up millions of streams on Spotify, to write hit songs, to teach and to do incredible things," he said. "It might sound obvious but be friends with those people! This is when you create the community that will launch your career. Be generous with your time, collaborate and play music with as many people as you can."
Fry joins the likes of influential songwriters, instrumentalists, vocalists and industry leaders who have received the award previously. Past honorees include Josh Turner, Melinda Doolittle, Russell Dickerson, Ginny Owens, Alvin Love III, Dwan Hill, Tammy Rogers King and others.