Luke Putney – 2017 Music Performance graduate – is changing healthcare advocacy one musical instrument at a time. Having faced medical challenges his entire life, including blindness, tumors and brain surgeries, Putney decided to combine his passion for music with his desire to make the world a better place by opening his nonprofit Instrumental Horizons while attending college. Putney's dream has come to life through his charity, which shares the joy of music by donating musical instruments and volunteer services to socioeconomically and medically challenged communities.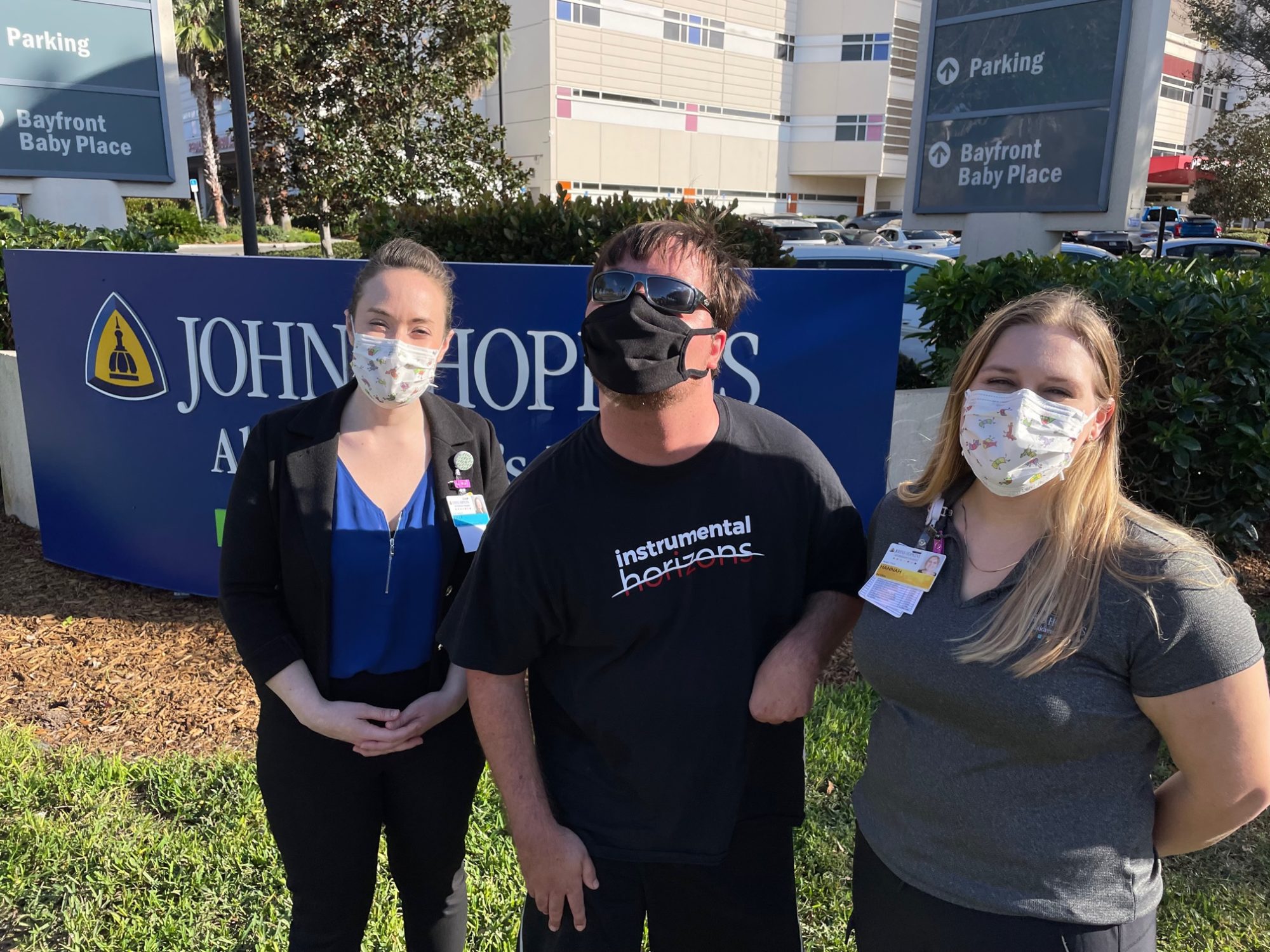 After seeing Belmont music therapy interns in action last year, Putney decided he wanted to build a bridge between Belmont and Johns Hopkins All Children's Hospital in St. Petersburg, Florida. Through Instrumental Horizons, Putney has established scholarships to underwrite expenses for Belmont students who are working toward their music therapy degrees to intern at Johns Hopkins. He hopes these scholarships will offer Belmont students the opportunity to bring the joy and healing of music to patients at the hospital because as sad as it is, Putney said, "there isn't enough music in hospitals."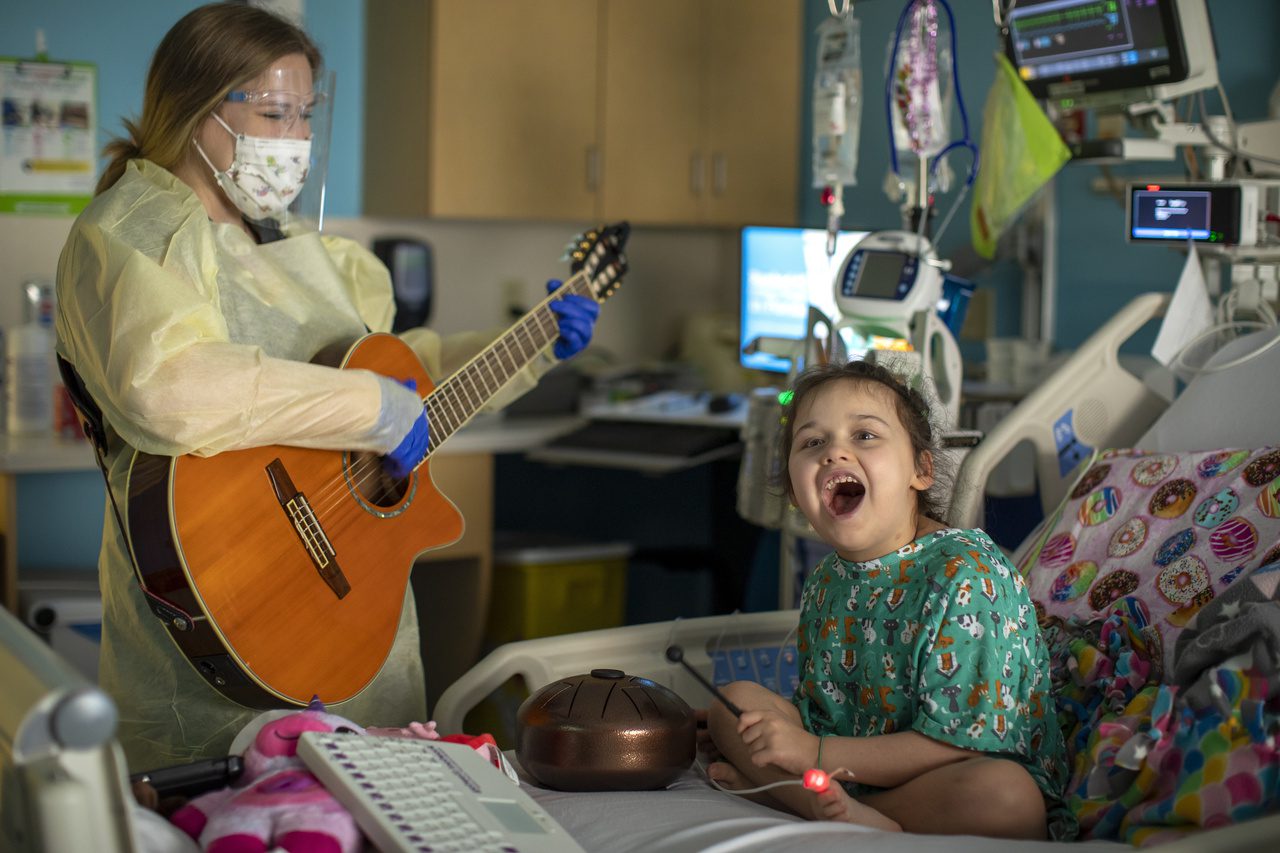 Putney recently made a visit to the hospital to donate a guitar. While Putney has donated several gifts to the hospital in the last several years, including "Pianomation" player piano technology for the grand piano in the hospital lobby, this recent gift was especially significant as it will be used by Belmont alumna Hannah Keglovits ('22), who interned at the hospital last year and was recently hired as a full-time music therapist.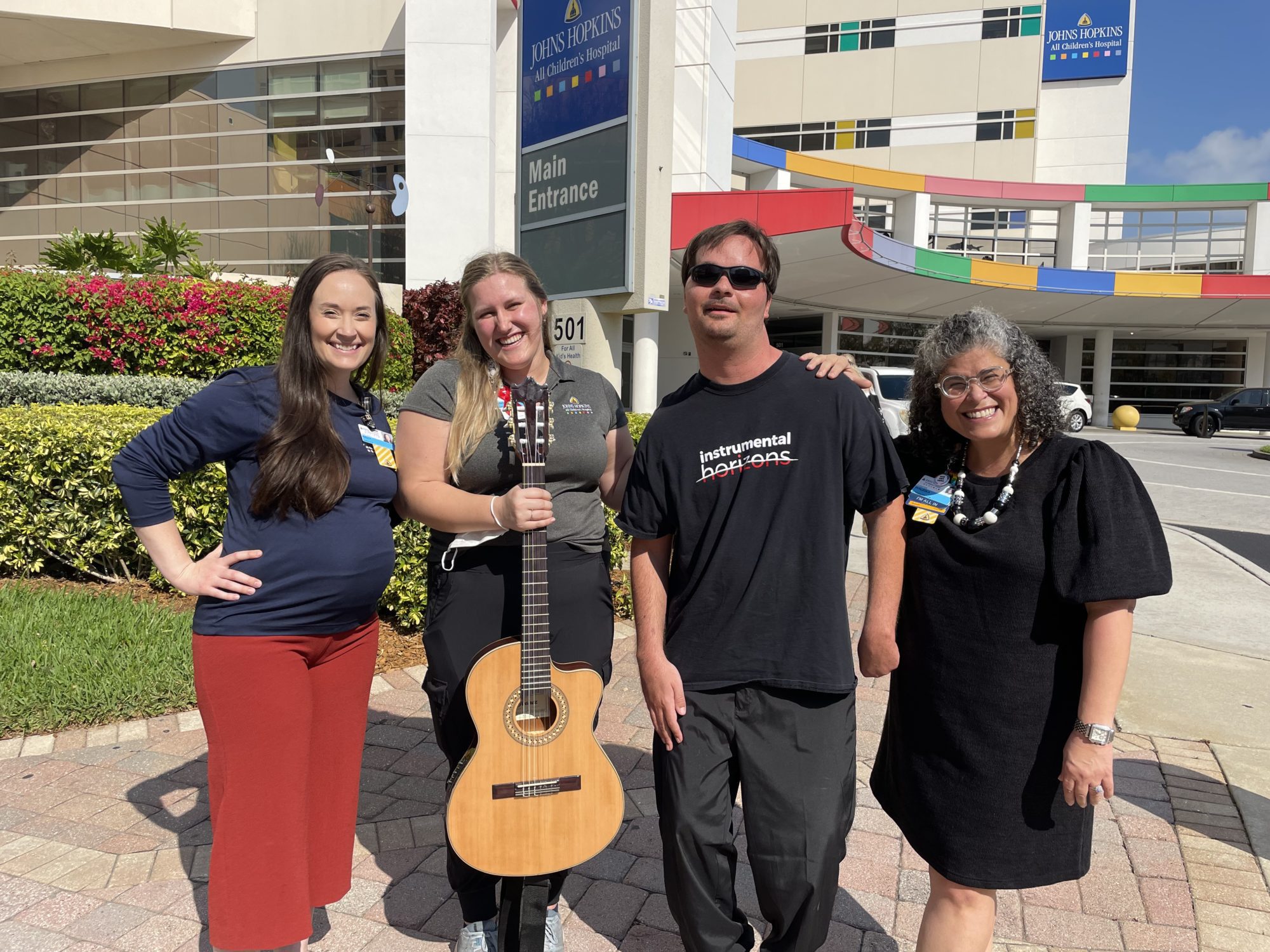 "One of the goals I have for Instrumental Horizons is to share the joy of music with people in medically challenging situations," said Putney. "I want to provide musical instruments and support music therapy in a place like Johns Hopkins All Children's Hospital, because by doing this, I believe we can bring hope and improve the lives of some very special children."
Through Instrumental Horizons, Putney is providing opportunities for students and patients which might otherwise never be possible, and in doing so, is spreading the message which drove him to start his nonprofit to begin with: everyone deserves to share in the joy of music. Putney has been recognized for his philanthropic work by The Associated Press, Nashville Scene, The Tennessean and many more.