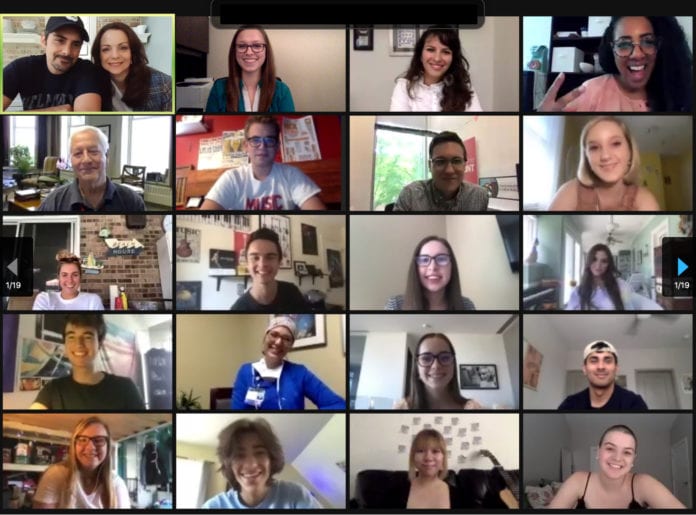 On Friday, September 4, Brad Paisley and Kimberly Williams-Paisley joined a Zoom conversation with several hundred Belmont students to discuss balancing life, their careers and The Store, a nonprofit free grocery store on Belmont's campus that the couple started in association with Belmont, Brad's alma mater.
The couple discussed the work The Store is doing in the community and the wonderful timing of its opening when the pandemic began. Their fulfillment in overseeing The Store led them to share advice with the students that they typically tell their children: find something to do where you can make the world a better place.
Brad and Kimberly also told stories of how they met, their first gigs, projects they've been working on during quarantine and lessons learned along the way, as well as answering several questions from students.
In the Zoom's chat feature, students constantly shared their excitement, questions, reactions and gratitude for the couple spending an hour sharing their stories with them. Countless comments flooded the chat, such as, "Thank you for taking the time to talk with us today. You are both such an inspiration!" and "This is so special. Thank you for talking with us and always staying involved in the Belmont community. We want to help with The Store in any way we can!"