The schedule has been set for this year's Homecoming celebration!
Belmont University invites alumni, friends and family back home to a festival of university life, honoring more than 125 years of students, faith, education, community and excellence.
Each day of the week-long event will feature a unique, purpose-filled opportunity for service and fun, including Mission Monday, T-Shirt Tuesday, WOW Wednesday, Thank You Thursday and FANtastic Friday. An alumni Art Show will be ongoing all week in the Leu Art Gallery, Belmont's Department of Theater and Dance will present "Peter and the Star Catcher" in the Fisher Center for the Performing Arts February 25 – 27 (Get Tickets here), and the Belmont Store will be offering Homecoming discounts all week long, as well.
Homecoming Reunions and Open Houses will also be taking place at various times and locations. Please check the Homecoming website for specifics.
Highlights of the week can be found below, and for a complete list of all Belmont Homecoming 2020 events and an opportunity to register, click here.
Homecoming 2022 Highlights
Monday, February 21 – Mission Monday
Tuesday, February 22 – T-Shirt Tuesday
Wednesday, February 23 – Wow Wednesday (Check social media for pop-up events scheduled throughout the day around campus)
Thursday, February 24 – Thank You Thursday
Friday, February 25 – FANtastic Friday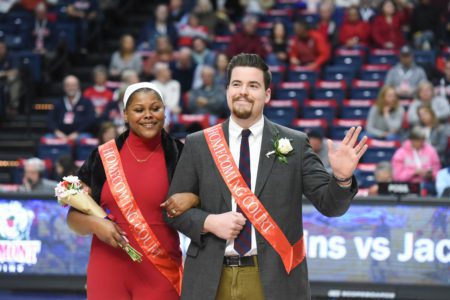 Saturday, February 26 – Homecoming Saturday