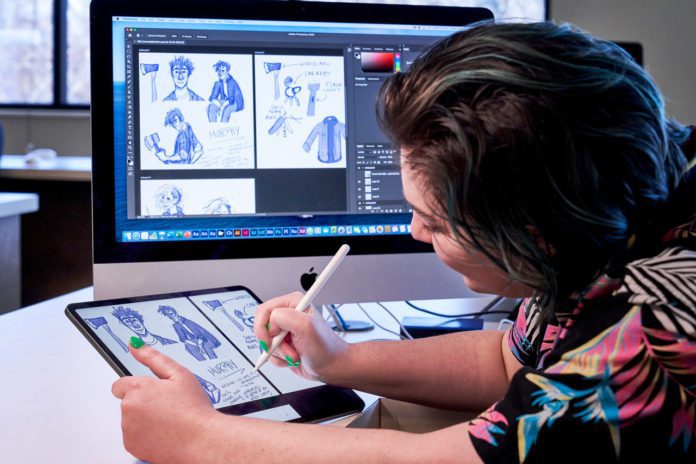 Just a year after a successful merger with Watkins College of Art, Belmont University launched two new majors this fall within the Watkins College of Art at Belmont that will continue expanding on the excellent work already being done to prepare students for the thriving creative industries in Nashville and beyond: photography and illustration.
Internationally known for country music, Nashville is also a printing and publishing hub with a rapidly growing tech sector and consistently strong job market. The city, which ranked eighth on the Milken Institute's 2020 and 2021 Best-Performing Cities Index, continues to employ legions of designers, illustrators and photographers at magazine, book and music publishers, ad agencies and other vibrant industries: education, healthcare, museums, technology, tourism and much more.
At Belmont, students have the opportunity to work closely with their professors who mentor them and leverage their network of creative professionals to assist with their development of professional-level portfolios to launch their careers.
Belmont's Photography Program
The photography program at Belmont will empower students with the confidence and skills to thrive and be self-sufficient as image makers and responsible, thoughtful, cultural producers in an ever-changing field. Aside from building a creative foundation on skills and concepts within photography's past, present and future, students will have opportunities to experiment with image-making to build their own unique visions and voices as photographers.
With two degree options, a Bachelor of Arts or a Bachelor of Fine Arts, all Belmont photography students will study the foundation of photography, a broad foundation in art history and intermediate techniques such as studio lighting, alternative printmaking and large format photography. Students work closely with professors to complete an ambitious thesis exhibition at the culmination of their degree.
The B.A. path is designed for students who are interested in combining a focused study in photographic practices with a minor or even a second major in another academic area such as media studies, business, sociology, English literature or art history. The B.F.A. path builds on the B.A. foundation but encourages more in-depth research and experimentation, leading to further honed skills and sensibilities for high-end photography in multiple media.
Students have access to analog and digital cameras, darkrooms, lighting studios, large format printers and alternative printmaking studios. Examples of courses include digital imaging, print making, darkroom and film photography, studio lighting, photo history and theory, as well as opportunities for collaborative work with other departments like film, music, architecture and fashion to learn techniques important for those industries. Students will have opportunities for exhibitions and internships to complement their classwork.
Learn more about Belmont's Photography Program here.
Belmont's Illustration Program
Through advertising, animation, books and games, illustration is ever-present today. And in our increasingly visual world, the demand for this visual storytelling medium has never been greater. Through the BFA in Illustration Program at Belmont, students focus on developing their creative hand and their inventive mind. The studio-based program provides the ideal path for students seeking an intense visual storytelling education with an entrepreneurial focus. Students will learn effective strategies for illustrating for diverse markets while demonstrating fluency in traditional and digital media.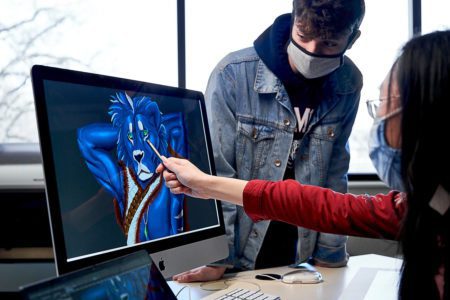 On the journey to developing a distinctive illustration style and voice, students build on two years of foundational art, illustration and design courses, as well as a stimulating liberal arts curriculum. At the junior level students create increasingly sophisticated solutions in digital and non-digital environments. At the senior level, students refine their visual storytelling, conceptual and technical skills to produce a professional quality portfolio.
Throughout the program, students explore the entire illustration process, including conceptual and technical development in traditional and digital media. Students will take essential courses in figure drawing, character design and sequential art, the fundamentals of typography to better understand the relationship between words and images, picture book illustration, basic web development, fine art electives, art and design history, and special topics in illustration courses.
Students have access to sophisticated computer labs with current software and hardware, 3D printers and more, as well as fully-equipped drawing, painting, photography and printmaking labs. Students will graduate with entry level, professional-quality portfolios, prepared to launch their illustration careers.
Learn more about Belmont's Illustration Program here.