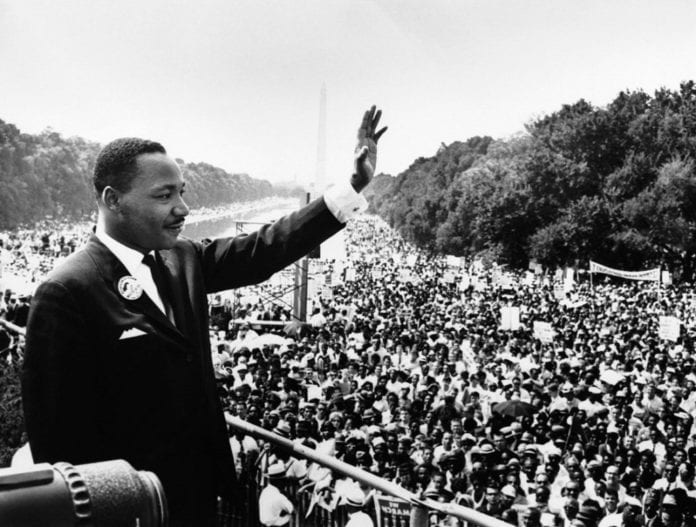 Belmont University's annual MLK Week programming will begin Friday, January 15 and will continue through the next week in honor of the anniversary of Martin Luther King Jr.'s birthday. The majority of this year's events will take place virtually and a full lineup is available on Belmont's MLK website.
With this year's theme being "A Legacy of Uplift," Dr. Mary Clark, assistant dean of students and director of Bridges to Belmont, explained the intention of the week is to focus on the importance of uplift and the fact that while Dr. Martin Luther King, Jr. was an activist, preacher and civil leader, he also brought a great deal of hope and uplift to the world. "As we move into 2021, I believe it is essential that we shift our mindsets to being beacons of mindfulness and uplift," she said. "2020 presented us with multiple challenges, realities and at times heartbreak. The goal of this week is to provide our campus community a time to reset and refresh and to reclaim our health, peace and joy."
The Martin Luther King, Jr. Commemorative Program was established in January of 1997 at Belmont University as a celebration of the life of Dr. Martin Luther King, Jr. Each of the commemorative events are open to the Belmont community and to the public and all are welcome and invited to attend.
The week's kickoff "Uplift Luncheon" event on Friday, January 15 will feature various MLK sermons, speeches and quotes shared by members of the Belmont community. The campus community can RSVP and reserve a lunch pick up here.
The campus community will fill out postcards with "In 2021 My Legacy of Uplift Will Be," to be distributed to faculty, staff and students January 11 – 15. The postcard reflections will be returned to various bulletin boards around campus for a visual art display the week of January 18 – 22.
Members of the campus community can donate books for K-12 school children, which will be donated to the Pencil Foundation and other local charities. There will be a collection box in the Gabhart lobby and pick-up services if needed by Bridges to Belmont students.
Monday, January 18 will include all day events, including a special dedication event.
The annual candlelight vigil, sponsored by the Black Student Association, will take place virtually at 7 p.m. Prior to the event, participants will have the opportunity to pick-up a vigil celebration packet in the Gabhart Student Center that will include a candle, a pecan tartlet in recognition of MLK's love of pecan pie and details about the vigil. More information can be found on Blackboard.
On January 19, Jemar Tisby will offer a presentation for faculty and staff at noon and a chapel through Blackboard for students at 6:30 p.m.
Campus reading groups will also kick off that day for those interested in learning more about racial justice and how to part in making the world a better place. Register for a reading group here.
Telecommunications Services Manager Gary Hunter will hold the popular campus "Real Talks" both for students on January 20 at 5 p.m. and for faculty and staff on January 22 at 11 a.m.
The Teaching Center will host a Lunch and Learn on January 20 at noon titled "Antiracism Concepts for Enhancing Teaching and Student Learning."
On January 21, there will be two WellCore events that can be accessed through Blackboard for students. "The Clash of Race & Sports with Andrew Maraniss" will take place from noon – 1:30 p.m. and "King: Go Beyond the Dream to Discover the Man" will be from 6 – 8 p.m.
MLK Celebration sponsors include the MLK Celebration Committee, Athletics, Bridges to Belmont, Office of Multicultural Learning & Experience, Center for Social Entrepreneurship, Spiritual Development, Office of the University Counsel, University Ministries, Teaching Center, Student Life, Welcome Home Diversity Council, Division of Student Affairs, Office of Service Learning, the Black Student Association and College of Music and Performing Arts.