Belmont University hosted a topping out ceremony yesterday, April 12, placing the final beam for the under-construction Frist College of Medicine facility, estimated to be complete in spring 2024. The College is named in honor of health care icon Dr. Thomas F. Frist, Jr., former Air Force surgeon, physician and co-founder of HCA Healthcare.
"Belmont's entrepreneurial and innovative spirit—like Dr. Frist's—is forward-looking and will shape future health care leaders who are nimble and able to thrive among changing technologies," said Belmont President Dr. Greg Jones at the event. "Establishing the Frist College of Medicine is Belmont's way of providing a tangible solution to our nation's impending physician shortage. Pending accreditation, we hope to welcome our inaugural class in July 2024."
The six-story, 246,000-square-foot facility includes a state-of-the-art 50,000-square-foot Simulation Center—one of the most comprehensive in the nation—which will utilize virtual and augmented reality as part of its simulated offerings. Within Belmont's health care corridor, one block from the Gordon E. Inman Center and McWhorter Hall, the facility has been designed to create a fully interdisciplinary educational experience, allowing students in existing programs to work alongside aspiring MDs—just as they would in a clinical setting.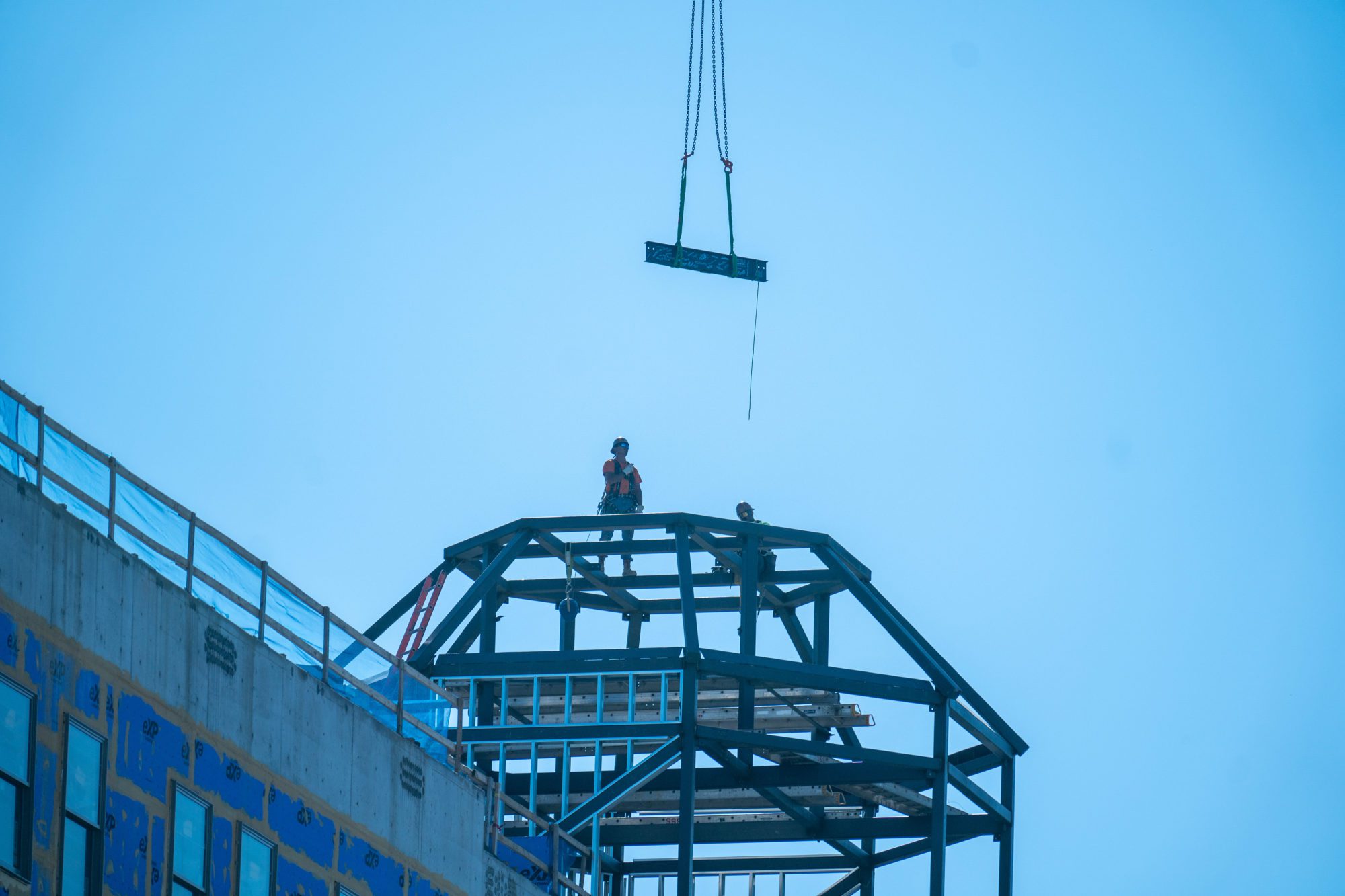 Currently under "Candidate status," the College will welcome representatives from its accrediting body, the Liaison Committee on Medical Education (LCME), for a site visit this summer, signaling significant progress in the accreditation process.
"What a joy it is to be here at such an exciting day for Frist College of Medicine as we raise the final beam. This is a tangible step towards being even closer to accreditation and welcoming students," said Dean Dr. Anderson Spickard. "With a focus on whole-person care, Belmont's Frist College of Medicine is committed to educating future clinicians and researchers, who consider a patient's entire identity, calculating the personal context and the socioeconomic and systemic factors, and finding solutions that affect one's ability to flourish. This program will produce the next generation of health care leaders of character and purpose who champion life abundant for all people."
See more photos from the event here.