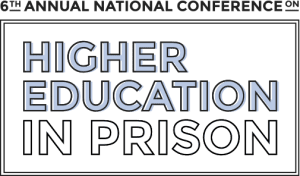 Beginning Nov. 3 and continuing through Nov. 6, Belmont University will host the 2016 National Conference on Higher Education in Prison (NCHEP) to further coalition-building among prison-based higher education programs, both regionally and nationally. The conference is being sponsored by the Tennessee Higher Education Initiative in addition to Belmont's College of Theology and Christian Ministry, Department of Sociology and Department of Social Work.
The 2016 NCHEP desires to continue the process of identifying and moving towards shared goals that began at the Strategies for Action Conference in October 2010, sponsored by the Education Justice Project and held at the University of Illinois. The conference aims to gather a network of professionals, educators and citizens who are interested in re-envisioning higher education as a liberating and transformative tool for incarcerated persons, free-world persons and the systems that affect them. The schedule is filled with papers, panels and presentations from professionals and scholars from across the country, and the majority of sessions are open to the public free of charge.
Belmont Assistant Professor and Director of Graduate Studies in English Dr. Jayme Yeo will be speaking at the conference on November 5 on "Bearing Witness in the Prison Classroom." Her talk will focus on the crucial functions of a prison educator that involve going beyond merely reading and assessing student work. In addition to Yeo, Associate Professor of Religion Dr. Andy Watts, Professor of Sociology Dr. Andi Stepnick, Assistant Professor of Religion and the Arts Dr. David Dark and Assistant Professor of Communication Studies Dr. Nathan Webb taught in or are currently teaching in prison classrooms. Watts and Stepnick also served on the NCHEP 2016 Planning Committee.
For more information on the 2016 NCHEP, including the full schedule and registration directions, check out the event website.