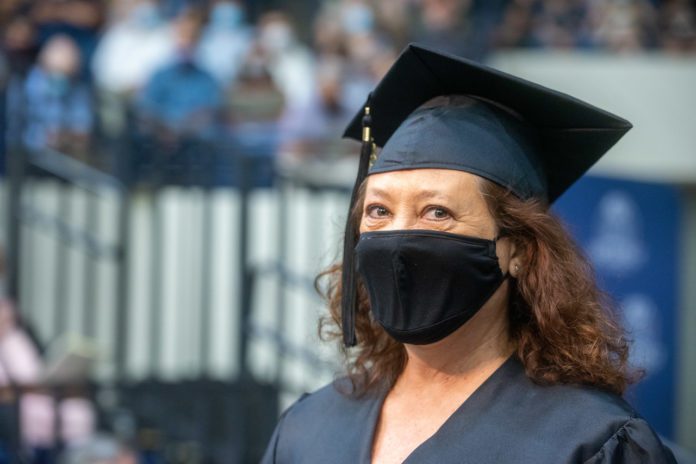 Belmont University held its December 2021 commencement ceremony for graduate and undergraduate students at 5 p.m. on Friday, December 17 in the Curb Event Center. The University celebrated the graduation of a total of 422 students, awarding 367 bachelor's degrees, 55 master's degrees and 1 doctoral degree, with one student earning two degrees.
A video of the ceremony can be watched by clicking HERE.
All graduates, family, guests, faculty and staff were invited to attend a commencement reception immediately following the ceremony, sponsored by the Office of Alumni Relations. The commencement reception provided an opportunity for graduates and their families to meet and mingle with faculty, administrators and fellow graduates.