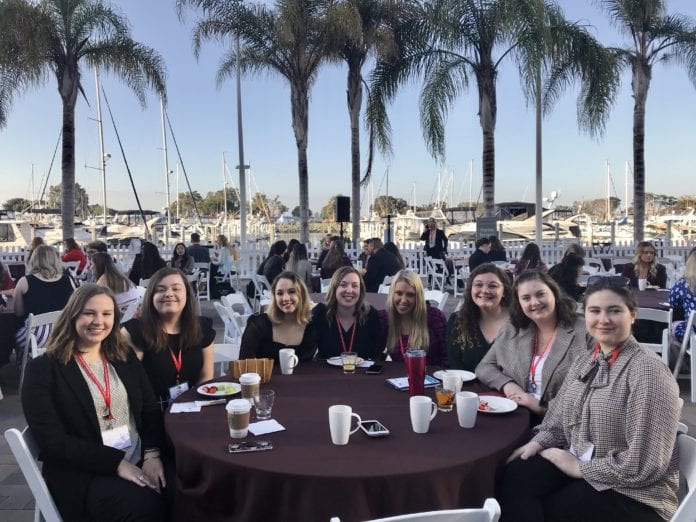 Belmont PRSSA received five national awards at the Public Relations Student Society of America International Conference, held Oct. 18-22 in San Diego, California.
The Chapter received the Dr. F. H. Teahan Community Service Award for its promotion of the nonprofit With Purpose, which works to improve treatments for childhood cancer. Belmont PRSSA also received a Star Chapter Award, recognizing 10 criteria of excellent including ethics advocacy, high school outreach and community service.
The Chapter's professional adviser, Keith Miles of MP&F Strategic Communications, received the Dr. F. H. Teahan Outstanding Professional Adviser Award, for which the Chapter nominated him. Miles received this national award once previously.
The 11,000-member pre-professional organization awarded seven PRSSA National Gold Key Awards for outstanding leadership and contributions. Recipients included Ally Langley and Chelsea Lomartire, officers in Belmont PRSSA. Nine Belmont students and faculty adviser Dr. Bonnie Riechert attended the conference, which attracted 700 students from more than 300 Chapters internationally.
The 2020 PRSSA International Conference will be held Oct. 23-27 in conjunction with the Public Relations Society of America International Conference at Gaylord Opryland Resort & Convention Center in Nashville. Belmont PRSSA members and the PRSA Nashville Chapter will be involved in conference planning and hosting.