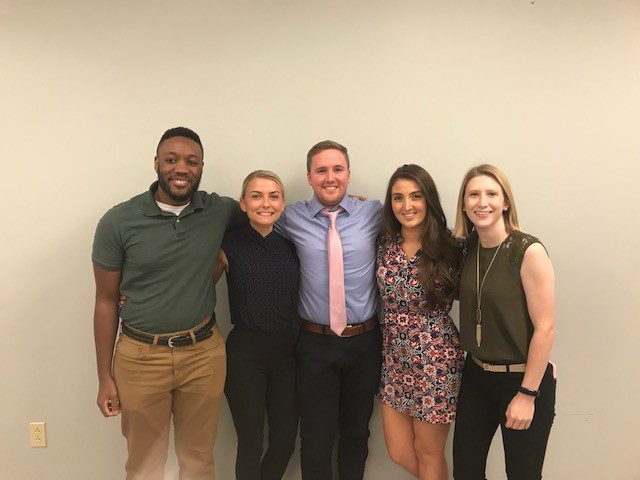 Belmont students competed in the American College of Clinical Pharmacy (ACCP) Clinical Pharmacy Challenge, a national team-based competition. The Belmont team made it to the fourth round of the competition, consisting of the top 16 teams in the country.
Teams of three students compete against teams from other schools and colleges of pharmacy in a quiz-bowl type format. This year a total of 120 teams from across the country competed.
The Belmont College of Pharmacy team consisted of Professional Year 4 students Tyler Merritt, Shekinah Baum and team captain Livia Lindin. The alternates for the team are Caleb Darensbourg and Mack Watson.