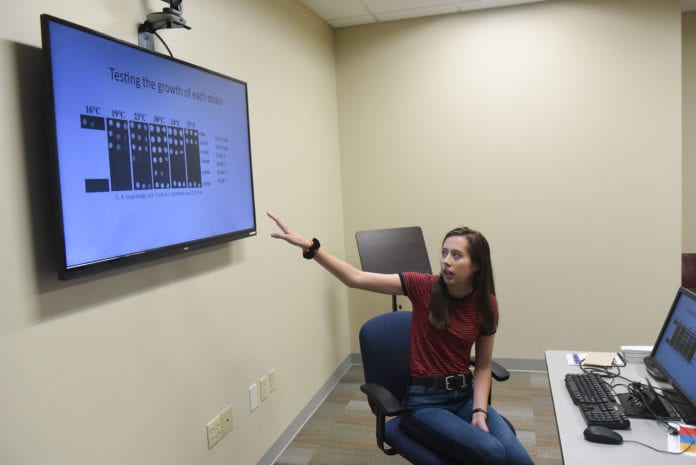 When Belmont made the decision to move the rest of the Spring 2020 semester online due to the COVID-19 pandemic, The Belmont Learning Centers quickly moved their services online to assist with students' needs during the transition. The Belmont Learning Centers offer free tutoring in math, physics, biology, chemistry, programming, writing and languages to all Belmont students.
The one-on-one tutoring approach is ideal for connecting each student with his or her personal learning goals and techniques, and the diversity of the tutoring staff allows for students to find a delivery method that suits their speed and readiness. Tutors are peer students, graduate students and several adjunct faculty.
Learning Centers Coordinator Michael Hudson said during this remarkably confusing and frustrating time, it was crucial to have as many stable touch points as possible. "The Learning Centers are always here for support, and it seemed that that consistency was more important than ever. We are peer voices and connections to academic content, and that should remain as constant as possible," she explained.
Hudson worked with Belmont's instructional technology team to train each tutor and set up the online collaborate rooms. Tutors created and curated content and reworked their schedules based on their new time zones at home.
Students who would like to access their services should visit the Learning Centers website, choose the appropriate center and select the tutor's name during their shift to enter their collaborate room. Math and science sessions are one hour, writing sessions are 45 minutes and LLC sessions are one hour. Tutors pitch in on a first come first served basis. Students should be prepared with photos of textbook problems, papers, assignments, etc to share with their tutors.
Hudson said this transition also allows for the student tutors not to lose income during the upheaval. She said, "One of the issues that doesn't get much coverage is how the loss of on campus jobs really affects students who depend on that work. They do an amazing job every day for their fellow Belmont students, and I wanted to do my best to create as much stability for them as possible."