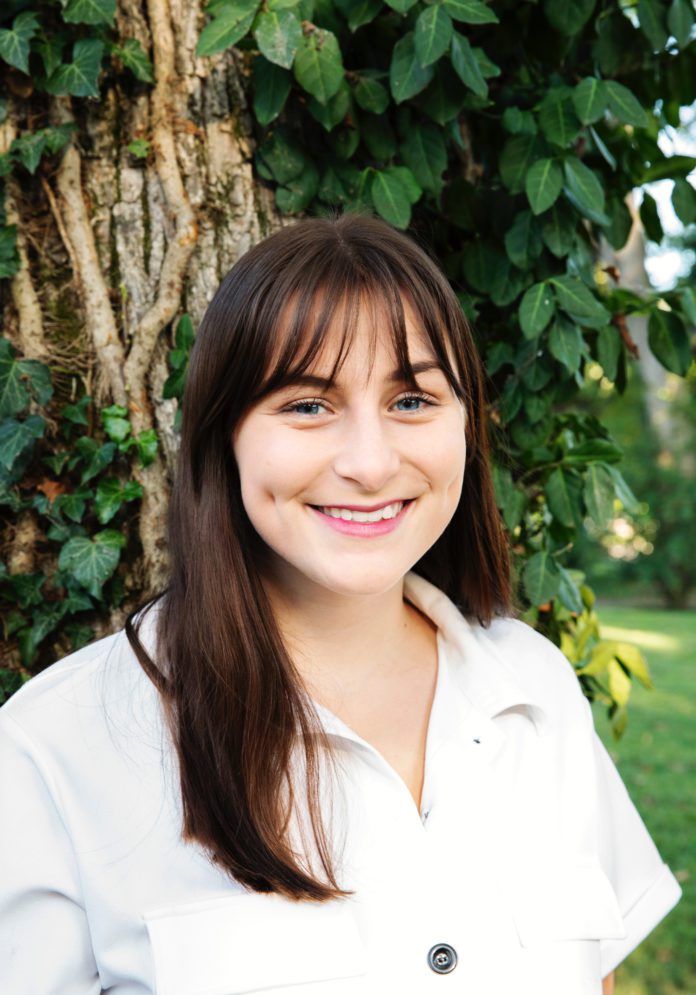 Kendall Crawford, a senior journalism and theatre double major, is currently in the midst of her internship at WPLN – Nashville's Public Radio Station. Since moving to Nashville, Crawford has been an admirer of their reporting style and has been actively looking forward to applying for an internship with the Nashville NPR affiliate.
Applying in early November, she submitted a few of her best works and then moved onto an interview with the news director and the station's political reporter. With two months of this position under her belt, Crawford's responsibilities include covering legislative hearings at the state capitol and conduct both on-air and web reporting.
"Being in WPLN's newsroom, I've been able to affirm my love for reporting and push myself to learn new skills. I've already learned so much about the world of public radio reporting and Tennessee politics — and I've fallen in love with it! I couldn't be more grateful to learn from such kind and talented reporters at Nashville Public Radio," shared Crawford.
As the political reporting intern, Crawford also has the unique opportunity to co-produce WPLN's political podcast The Tri-Star State with Sergio Martínez-Beltrán, where she has helped conduct interviews with legislative members, learned audio-gathering skills and mixed entire episodes of the podcast.
Her position as the managing editor of the Belmont Vision was vital in preparing her to report for WPLN, where she has gained opportunities to write breaking news stories, meet deadlines, conduct interviews and pitch stories. These have all been necessary skills for her internship position. Crawford shared that in addition to the Belmont Vision, the journalism professors at Belmont have prepared her to feel more equipped and confident walking into her internship.
"This internship has really revealed to me how much I love audio reporting and has allowed me to grow my portfolio in that realm. Thanks to this internship, I'm able to enter the workforce with more published articles, on-air reporting experience and a greater understanding of what working in an NPR affiliate looks like," shared Crawford.
In the future, she hopes to become a reporter for a local public radio station similar to WPLN and is passionate about telling stories on how policy impacts communities. Crawford shared that the tools she has been acquiring have advanced her abilities in the newsroom and will only continue to prepare her as she steps into pursuing a full-time job as a reporter.