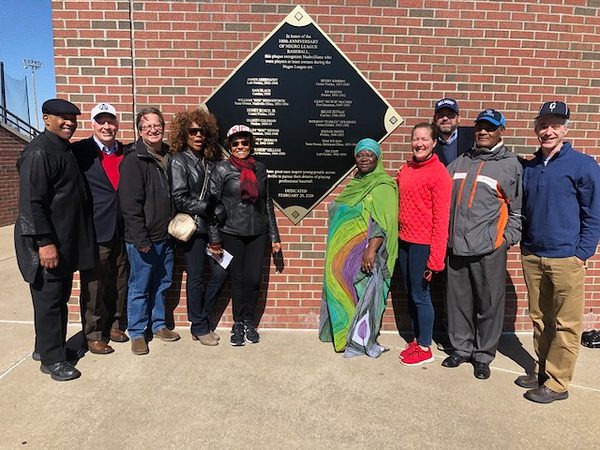 On February 29, a collaboration of local groups and individuals came together with the community to celebrate the 100th anniversary of the founding of the Negro Baseball League in 1920, which was home to a local team, and the unveiling of a historical plaque of players who were Nashvillians at the E.S. Rose Park Baseball Pavilion.
Former Metropolitan Councilman Ronnie Greer and Dr. Harriet Kimbro-Hamilton, daughter of former Negro Leaguer Henry Kimbro, spearheaded the event that honors Nashville's contribution to the Negro Leagues.
"It is profound that we give honor to these men for the sacrifices they made," said Kimbro-Hamilton, author of "Daddy's Scrapbook: Henry Kimbro of the Negro Baseball League, A Daughter's Perspective." "You wouldn't have a Willie Mays or Hank Aaron without those early pioneers. They didn't let segregation stop them. This honor is long overdue." 
The event precluded Belmont University's baseball game against the University of North Carolina-Asheville.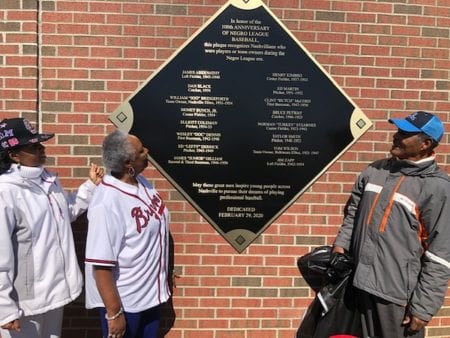 Belmont President Dr. Bob Fisher joined a lineup of speakers at the event, including a representative from Nashville Mayor John Cooper's office, Metro Parks Executive Director Monique Odom and Diane Collins, the mother of current Major League baseball player Mookie Betts. Wallace Media Group CEO Scott Wallace emceed the event, and Boys, Inc. served refreshments.