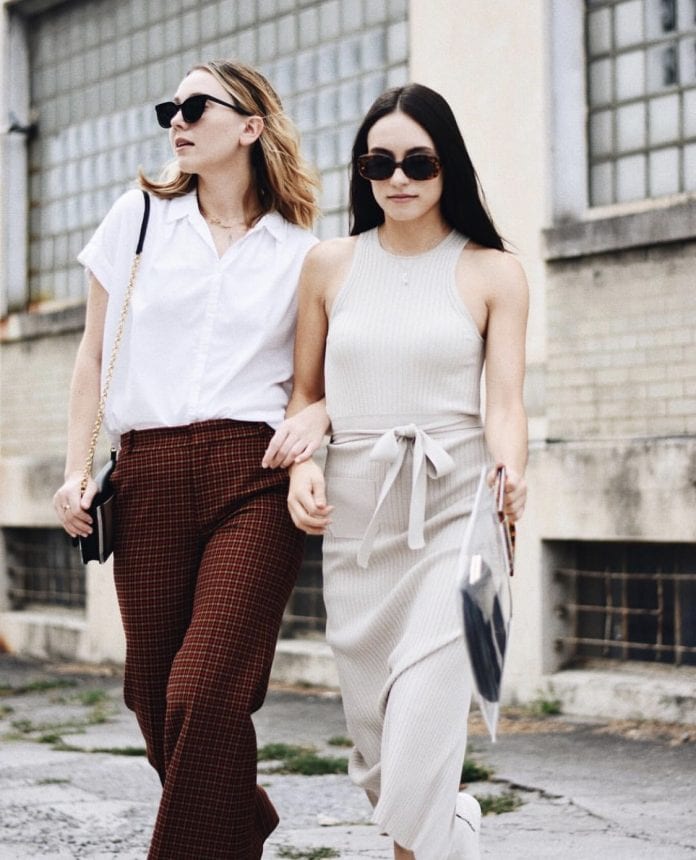 Profile by Shelby Vandenbergh 
Senni Bloom and Olivia Sweitzer, May 2017 graduates, recently launched Alina&Rose, a fashion blog. The brand encompasses authentic fashion inspiration, street style, creative styling advice, weekly content and more.
Bloom and Sweitzer met at Belmont and formed a bond over their love for fashion. After interning remotely with College Fashionista, the duo strengthened their love for blogging. Shortly after, they gained more experience working in fashion. Sweitzer worked under a celebrity stylist and started her own small personal shopping business, while Bloom worked in various fashion retail positions learning how to start and grow an online store through Shopify and social media strategy. Thanks to these experiences and the networking skills Bloom and Sweitzer developed while on campus, they have been able to grow their endeavor in a short period of time.
"Joining forces has allowed us to use both of our strengths to create one unique platform," Bloom said. "We also felt that we could develop a niche market to really stand out within the Nashville fashion scene. By being authentic to our own personal styles, we created a platform that showcases a street style look with a touch of our New York fashion inspired roots," added Sweitzer.
To keep up with the fashion blog, the pair attends weekly events, typically depending on the Nashville creative community. Their schedule usually includes two to three events per week ranging from restaurant, store and retail openings, as well as Nash Gals events.
Since their launch, the platform has worked with many national brands including Dior, Frye, Kate Spade and 3X1, among others. They've also partnered with local, Nashville retail including Shop Amelia Styles, Emerson Grace and Outdoor Voices flagship store.
The duo recently launched their t-shirt line for Alina&Rose, where they donate a percentage of profits to Juvenile Diabetes Research Foundation. They sell online & in person with monthly events throughout Nashville. "We wanted to find a way to expand our brand with incorporating fashion and philanthropy, especially with an organization we are so passionate about," Bloom said. The shirts can be purchased here.
As for the future of Alina&Rose, the co-founders see the fashion blog as only continuing to gain momentum. "Our passion behind Alina&Rose will only allow us to grow," Bloom said. "We will continue to strengthen brand relations and partnerships, provide the best fashion inspiration, and always bring something new to the table."