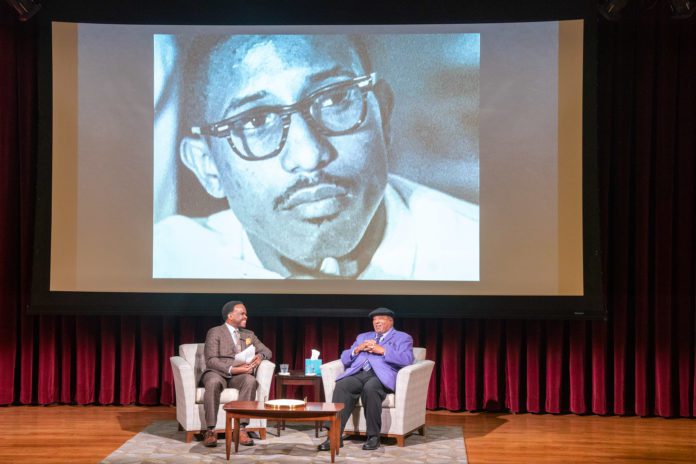 The official launch of the Belmont University and Fisk University Social Justice Collaborative was commemorated on Feb. 9 in the Civil Rights Room at the Nashville Public Library. In addition to available tours of the Civil Rights Room and the Women's Voting Rights Exhibit, the program featured a conversation with Rev. Dr. Bernard Lafayette, Jr., hosted by News Channel 5 Chief Meteorologist Lelan Statom. 
The project between Belmont and Fisk, funded by a grant from the Rechter Family Foundation, is designed to cultivate champions for social justice by providing knowledge and experiences for students, exposing them to civil rights movements across the Middle Tennessee area, encouraging leadership and guiding them to create a body of work that will inspire the world. The collaboration takes shape through a joint course that students from both universities enroll in, working together to tackle issues surrounding systematic barriers of health care, education, housing, jobs and the criminal justice system.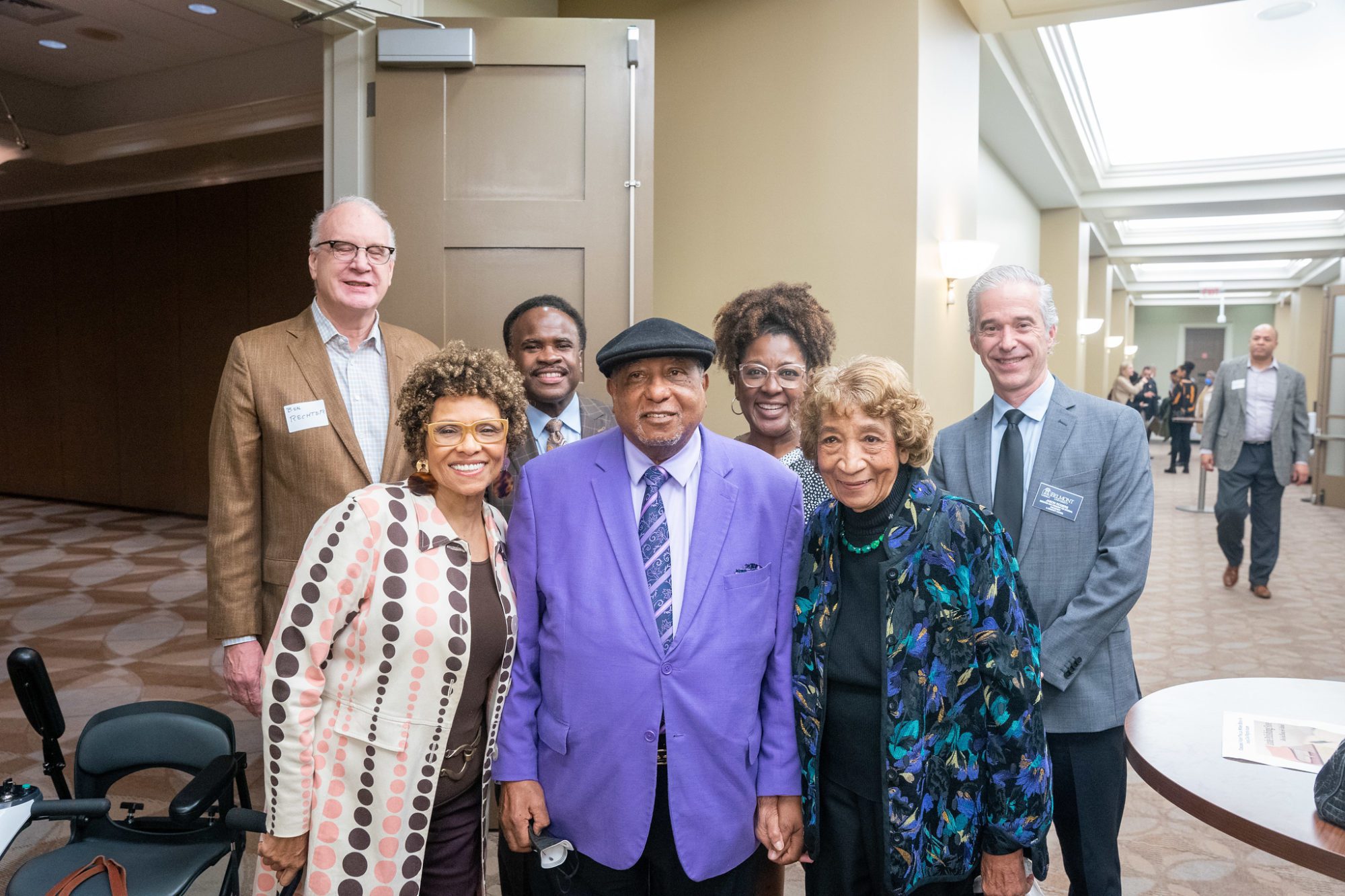 Read more about the initiative and highlights of the course here.
An American civil rights activist known for his authority on the strategy of nonviolent social change, Dr. Lafayette spoke at the event Thursday about his experience as a Freedom Rider and participating in the marches from Selma to Montgomery.
In the 1960s, Lafayette worked with other civil rights figures like John Lewis to desegregate buses and movie theaters. He recounted some of his memories for the students, including a run in with the KKK at a Birmingham bus station. In Nashville, he studied at American Baptist College and became an ordained minister, later serving as president of the college. He co-founded the Student Nonviolent Coordinating Committee, directed the committee's Alabama Voter Registration Project and became a leader for King's Southern Christian Leadership Conference.
He shared with attendees that Nashville did so many things in such a short period of time, calling it a "hotbed for change." Likewise, advised students involved in the collaborative to focus on coalition building and expose themselves to as many areas of knowledge as possible. "One of the reasons King's nonviolence movement was so effective was that its leadership included people with different areas of expertise," he said.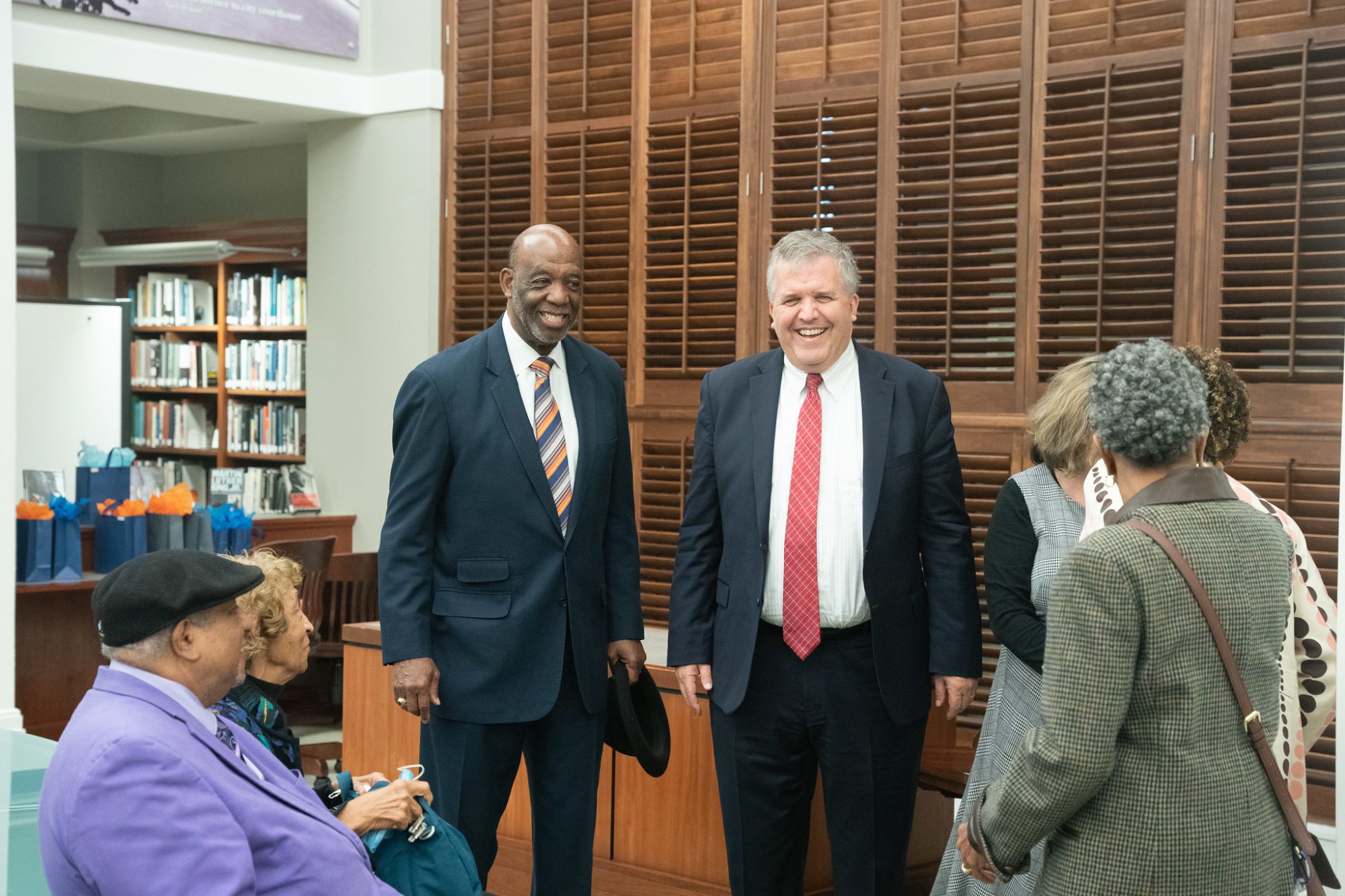 In his introduction at the event, Belmont President Dr. Greg Jones expressed hope for this collaboration to bring attention to issues that need grappling with—helping Belmont to live out its vision of radically championing the pursuit of life abundant for all people. "We look forward to the deepened relationships that will result from this collaboration and the reinforcement of the idea that we can hold on to hope, even in dark times where we don't feel optimistic."
View more photos from the event here.