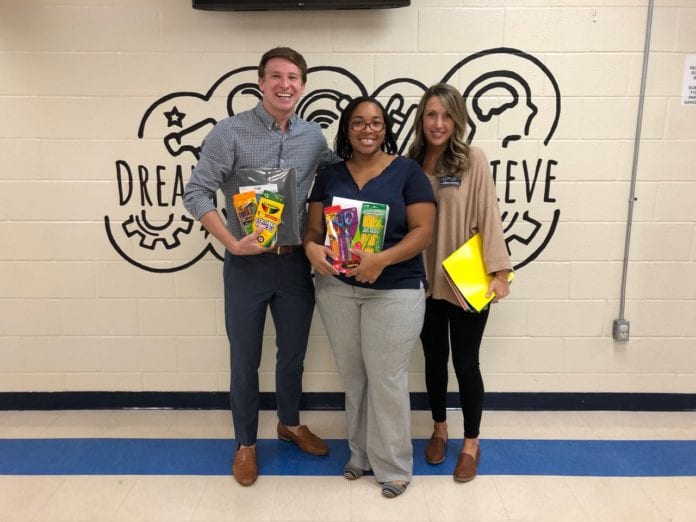 As a part of the annual Univeristy Staff Adviory Council Back2School Drive in August, Belmont staff collected more than 400 items for distribution amongst local schools in the area.
Waverly Belmont, Carter Lawrence Middle, Salama Urban Ministries, Rose Park Magnet and Eakin Elementary were all gifted boxes of school supplies to help provide students and teachers with resources they need to be successful this school year.
"Thank you to everyone who donated, and we look forward to hosting our Back2School Drive again in 2020," said USAC Events Committee Chair Zack Middleton.