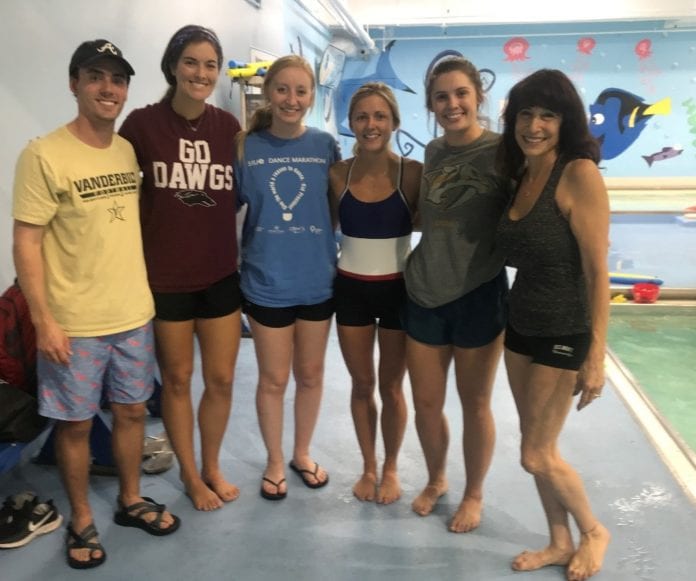 Belmont University Doctor of Physical Therapy students performed aquatic exercises to music with children and adolescents diagnosed with Down Syndrome this semester, with Occupational Therapy Professor Dr. Natalie Michaels and Physical Therapy Professor Dr. Nancy Darr. The water exercises were held at the Gordon Jewish Community Center under the direction of Aquatics Director Daniel Christmas.
These exercises were performed as part of a research project to see if aquatic exercises can help improve balance in this population. Balance was measured before and after the 6-week series of exercise sessions using the Pediatric Balance Scale (PBS). The PBS is a 14-item, criterion-referenced measure of balance that was developed by Mary Rose Franjoine and Nancy Darr to screen children for potential balance-related challenges. 
Members of the student research team included Madeleine Youngblood, Taylor Jacobs, Anna Rungee, Carly Callahan and Courtney Alama. The research is currently in the data analysis phase. Regardless of the outcome, the participants appeared to greatly enjoy the sessions, and the team felt invigorated and rewarded by the experience.