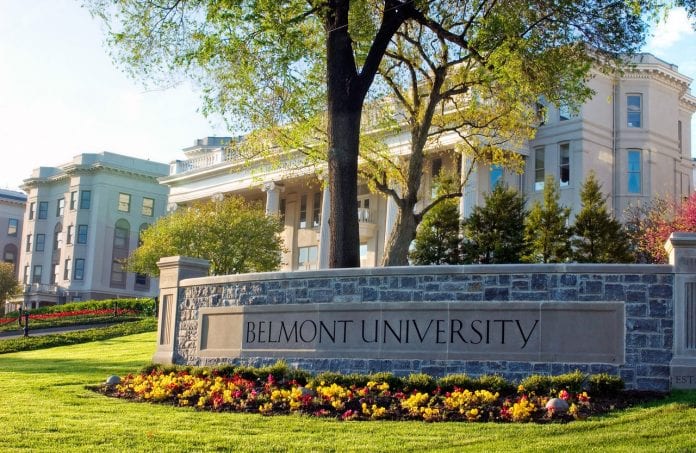 In an effort to provide students with opportunities to continue learning and connecting with the Belmont community during this season of social distancing, Belmont University announced this week that there will be more than 150 online courses offered for the 2020 Maymester term.
Due to the pandemic, many of the previously scheduled Maymester 2020 Study Abroad courses are being moved online, and a number of new courses have been added to the term.
Dr. Mimi Barnard, associate provost for Interdisciplinary Studies and Global Education (ISGE), said this opportunity is absolutely extraordinary. "Belmont faculty knew students had counted on their courses to progress towards their degrees and that we're staying safe at home. So, the timing was right to move courses online," she said. "It's wonderful that the University allowed study abroad students, as well as all Belmont students, to take advantage of the study abroad reduced tuition rate—what a marvelous incentive to help students to maximize their time and effort!"
In light of the current pandemic, the University has decided to offer all courses during the 2020 Maymester term to all currently enrolled students for a discounted rate of $443 per credit hour, as opposed to the standard rate of $1,330 per credit hour. Classes during June and July will still be available at the standard rate.
Belmont Provost Dr. Thomas Burns said, "Our faculty have created an exciting set of offerings that we hope all students will review and consider. I'm thrilled we can use these circumstances to make new opportunities available to students, and I'm anxiously looking forward to the time when we can once again safely travel to places far and wide and literally offer the world to our student body."
All Maymester course listings are available now on Belmont Classfinder under the tab labeled "BELL Core/Study Abroad/Alternate Locations" and then by clicking the search icon for "Maymester." Registration for these courses is available until May 4, 2020. Students may register for no more than 16 credit hours across the summer registration period including Maymester, Summer 1, Summer 2 and full (10 week) summer terms.