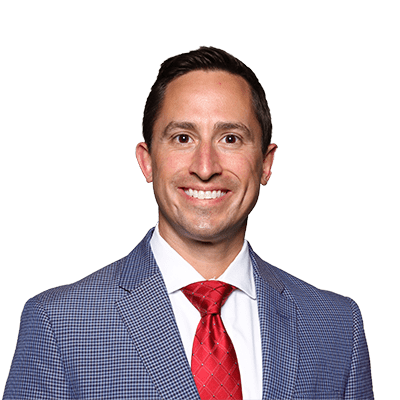 Belmont announced today the appointment of Dr. Chris Gage, current vice president for strategy and enrollment of Hanover College, as the University's new Associate Provost and Dean of Enrollment Services. Gage will begin his position at Belmont on Aug. 10.
Belmont Provost Dr. Thomas Burns said, "Belmont's consistent and visionary enrollment growth over the past two decades sets the University apart among its peers in higher education. Our commitment to provide even more students with a transformative Belmont education means the Dean of Enrollment position is an incredibly important one for our team. We are thrilled to welcome Dr. Gage to our campus. His years of experience in higher educations along with the tremendous accomplishments and leadership he brought to Hanover College will serve Belmont well in the years to come."
In his new position, Gage will be responsible for all aspects of Belmont's Enrollment Services division, including overseeing University Admissions, Student Financial Services and Belmont Central. He will serve on the Provost's Executive Council and work collaboratively with college deans in making decisions related to University operations, strategic growth, retention practices and student success.
Gage is well-prepared for the position following 15 years of increasing responsibilities at Hanover College, most recently leading the admissions operation the past three years as vice president. During his tenure, Hanover experienced increases in enrollment, net tuition revenue, average GPA and retention rates, among other measures. He is an active member of the National Association for College Admission Counseling and previously served as president of the Indiana Association for College Admission Counseling. A graduate of Indiana University's Kelley School of Business with an MBA from Xavier University, Gage received his Ph.D. in Educational Leadership and Higher Education from the University of Nebraska.
Gage said, "It is an honor to be joining Belmont University. After meeting with President Fisher, Provost Burns, the search committee and enrollment management team, I was drawn to Belmont's mission, vision, innovative spirit and student-centric focus. Belmont's combination of a liberal arts foundation with professional education in an inclusive, supportive Christian community makes it a highly desirable, distinctive educational experience. I look forward to working with the entire Belmont community to continue the university's growth on a national and international scale."