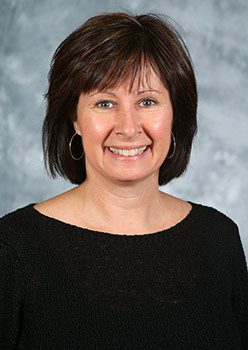 Professor of Education Dr. Sally Barton-Arwood was recently named one of the Nashville Chamber of Commerce's 2022 Cohort of Leadership Public Education.
The program is a 6-month public education leadership development program empowering individuals with the knowledge and skills to serve in elected, appointed and volunteer leadership roles supporting Metro Nashville Public Schools (MNPS). Elected, appointed and volunteer leaders impact the structures, policies and resources for student achievement and workforce readiness. The preparation of these leaders is key to the mission of the Nashville Area Chamber of Commerce: To create economic prosperity by facilitating community leadership.
Barton-Arwood has an extensive history working with MNPS prior to working for Belmont. Although her time as an employee with MNPS is in the past, she continues to work closely with many schools and educators across MNPS as we partner to prepare high quality teachers. "Supporting MNPS and public education in Nashville is important to me. I knew it was time to take this next important leadership step. I look forward to working with the other fellows to strengthen public education in Nashville," said Arwood.
Arwood will be the third Belmont professor to join the cohort in recent years. Previous members from Belmont include Mary Claire Dismukes, director of career and professional development, and Amy Hodge, graduate admissions coordinator. Read more about the cohort on the Nashville Chamber of Commerce website.