Renowned poet, activist, educator and author Nikki Giovanni will be this year's keynote speaker at Belmont University's 2018 Humanities Symposium. Giovanni will also be the College of Liberal Arts and Social Science's Scholar-in-Residence. Giovanni is an award-winning poet, known for her work driven by the Black Arts Movement of the 1960s. She has written a number of poems, some of which have been compiled into larger works,  as well as composed children's books and recorded many readings of her poetry.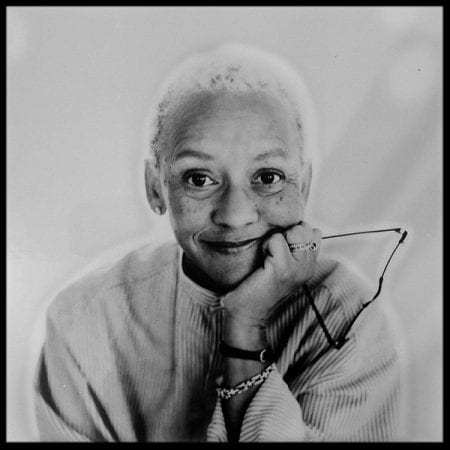 Giovanni's visit to Belmont's campus comes in conjunction with the 2018 Humanities Symposium which will focus on the subject, "The Present and the Future of the Past." She is also the featured First Year Seminar speaker and will give a talk titled "I'm Just a Poet: All I Have is Words" on Sunday, Sept. 23 at 7 p.m. in the Curb Event Center.
As the First Year Seminar keynote speaker and Scholar-in-Residence, Giovanni comes to Belmont to serve as an inspiration to underrepresented students, to offer guidance and to introduce students to opportunities for advancing education.
Originally from Knoxville, Giovanni attended Fisk University where she took an interest in writing and was editor of the campus literary magazine. Giovanni went on to continue her education at the University of Pennsylvania and Columbia University in New York. She has lectured and taught at many schools including Rutgers University, Ohio State University and Virginia Tech, where she is a University Distinguished Professor.
For her achievements in teaching, writing and poetry, Giovanni has received awards such as the Langston Hughes Medal, NAACP Image Award, Caldecott Honor Book Award and was named as one of Oprah Winfrey's 25 Living Legends. She has also been nominated for a Grammy Award for Best Spoken Word Album for her recording of "The Nikki Giovanni Poetry Collection."
During her visit to Belmont, Giovanni will not only be a featured speaker but she will also do a poetry reading to conclude the 2018 Humanities Symposium on Monday, Sept. 24. First year seminar students and faculty will have the opportunity to speak with Giovanni through a series of different events on campus.
More information on her visit can be found on Belmont's campus calendar.