Every year the Jack C. Massey College of Business hosts a Shark Tank-style business plan competition for student entrepreneurs to compete for thousands of dollars in cash prizes. While there was no event this year, the competition continued in an online format for the 13 applicants, 10 finalists and four winners.
Students recorded their pitches and posted them online for the panel of judges to watch and for the community to view and vote for their favorite to win "People's Choice Award." All of the videos are on the Belmont entrepreneurship website at https://www.belmontetp.com/businessplancompetition.
First place went to entrepreneurship and accounting major Katie Coens, who won $5,000 for her MatchnPlay venture, an online platform that accelerates the process of booking athletic facilities for sports players and teams.
Coens said she is incredibly thankful to Belmont for having the opportunity to participate in the competition. "There are so many talented entrepreneurs and businesses involved in the competition, as well, many of whom have innovative and successful businesses ahead of them," she said. "Since we won, we have begun interviewing software development agencies to help us create our product and hope to be launching sometime at the end of this summer. We are thankful for the gift from the program, and those funds will be going towards developmental costs."
Second Place and $2,000 went to entrepreneurship and music business major Gade Raftery for his concert promotion business, Apogee Promotions. Third Place and the last cash prize of $1,000 was given to international business and management major Anas Saba for his successful startup, Nashville Hidden Gems Food Tours, which offers a curated international food experience down Nolensville Pike through the Air Bnb platform. These two businesses are already operational.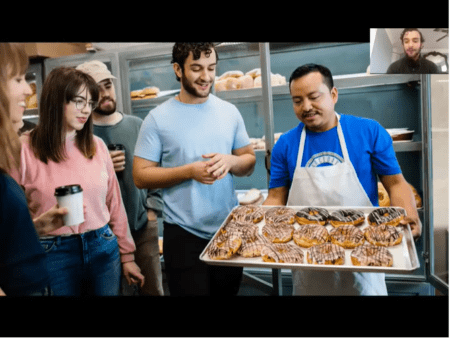 With 795 people voting, Ryan Sheldon earned the most votes and won the People's Choice Award for his business Pints and Stems, which provides unique and individualized wine and craft beer pairing suggestions to millennials. Sheldon won a membership to the Nashville Entrepreneur Center, an Audible subscription, Entrepreneur Magazine subscription and a productivity clock.
The panel of 5 judges included:
Morgan Dent, Manager, Market Building at Launch Tennessee
Phil Shmerling, SVP at Studio Bank and Founder of InCrowd Capital
Peter Smith, President + CEO of Golden Spiral Marketing
Dan Hogan, Belmont Entrepreneur in Residence and Founder of Medalogix
Arnie Malham, Belmont Entrepreneur in Residence and Founder of BetterBookClub.Com
Students were promised that, when it is safe to return to campus, there will be a photo shoot of them with their giant checks that are iconic to the competition.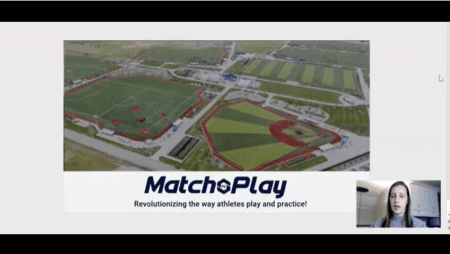 Coens added that she is thankful to have had the opportunity to be a part of the nationally-ranked Entrepreneurship Program. "What I have enjoyed most about Belmont is the professors and advisors that have taken the time to get to know me, many of whom, don't just look at you as a student, but as a person they want to help for years to come. In addition to the classes, I have been offered great programs such as: competitions, accelerators and events that pushed me outside of my comfort zone," she said. "The thing I will miss most is working in the hatchery and getting to talk to so many like-minded individuals who want to collaborate and help each other succeed. As a graduating senior, my time at Belmont has been a blessing and a time of personal growth. Looking back to who I was before college and who I am now, Belmont was the catalyst of my growth as a person and entrepreneur."