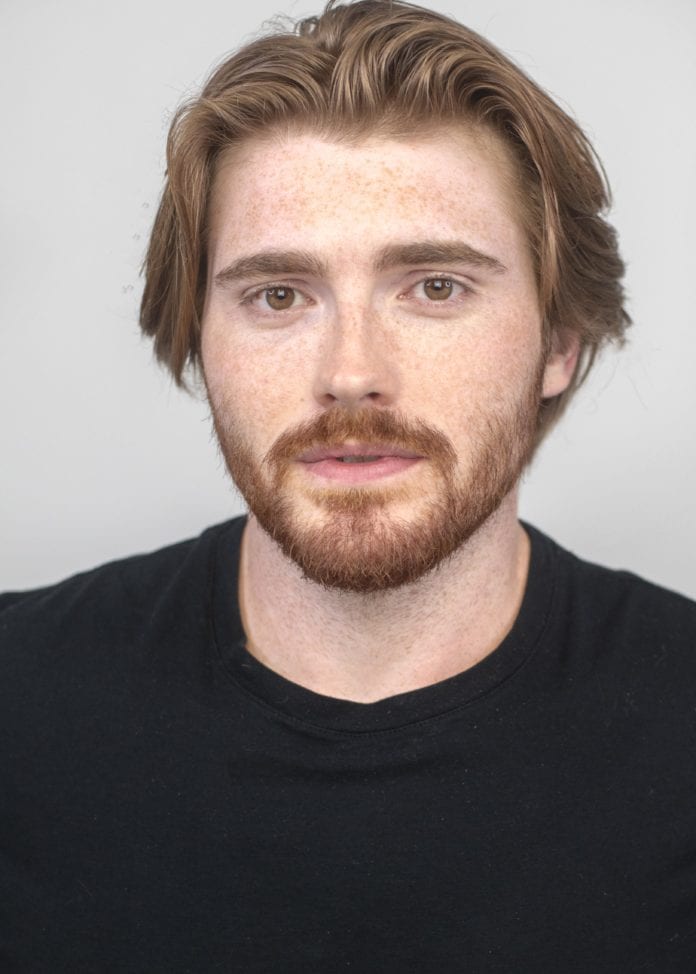 Nick Blocha is a true renaissance man.
Blocha graduated from Belmont University in May 2020 with a Bachelor of Arts in Motion Pictures with a minor in theatre and drama. A triple threat, he focused on writing, directing and acting. While the coronavirus pandemic has created difficulties for Blocha, he has been able to continue working on a variety of artistic endeavors.
"The pandemic has given me exactly what I need because everything is on my time," said Blocha. "I have enjoyed working on multiple projects including a TV pilot, a couple of movies and two novels. Painting has been a cornerstone of many projects, and I really started digging into it late 2020."
A year after graduation, Blocha has been accepted to an artist residency at the Chateau d'Orquevaux in Champagne, France for two weeks in Spring 2022. Additionally, he received The Denis Diderot A-i-R Grant upon his acceptance to the program to partially cover his residency at the beautiful estate.
"As a young artist, I am always thinking, 'How do I get people to know me and my name?' This residency in France will be a great way to get connected with influential people, and I hope it will give me and my name some gravitas," said Blocha.
He will continue his artistic vision of blending abstractionism with a hyper look at reality, people and the oddly normal situations people find themselves in through acrylic paintings.
"I use a chiaroscuro approach to light and dark, attempting to blend the two into our gray areas of life—the majority of life is in the between, where very much exists," said Blocha. "This is along with my brush work of layering the acrylic paints to allow people to see more with less definition."
Blocha was inspired by Monet, with whom he shares a special connection—both artists have poor vision. His other sources of inspiration included Dr. Suess' "Midnight Paintings," Caravaggio and Francisco Goya. His family is full of art lovers, too.
"Artists see the world differently, and they feel the need to communicate it," said Blocha.
A lover of the arts, he credits Belmont with encouraging him to pursue his passions.
"Art is a way to look at life," said Blocha. "I started at Belmont pursing a Bachelor of Fine Arts but switched to the Bachelor of Arts because of the humanities focus—being able to the look at world, its people and their stories."
Blocha's Belmont classes kept him creating things when life was hard. He appreciated how Belmont balanced its motion pictures program—a mix of theory and application—and called the University's theatre program "a hidden gem." His experience was delightful, and now, he wants to encourage Belmont students on a similar journey.
"It takes a lot of work and a lot of time," said Blocha. "Find out how you work and do not stray from that. Figure out what to listen to and tune out. You can do this."
Visit Blocha's website to learn more about his work as an actor, artist and writer.