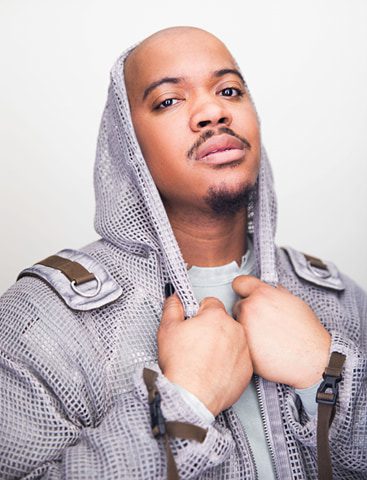 Deonte Warren, 2010 musical theatre alumnus and standby for Genie in "Aladdin," is featured on the album "Losing My Mind" (A Sondheim Disco Fever Dream) with other Broadway voices. Sondheim is an American composer and lyricist known for his work in musical theater, and the album will be digitally release on March 20, just two days before his 90th birthday.
Sondheim wrote a lot of his music in the '70s and '80s when disco was a popular music genre and featured in a lot the Broadway shows. According to Broadway Buzz, album creators Joshua Hinck and Scott Wasserman were inspired by "The Ethel Merman Disco Album" and Gordon Grody's funky "The Ballad of Sweeney Todd." 
Warren shared, "It's crazy to know Sondheim himself heard the project and approved. Scott and Josh are geniuses."
Warren is the only male voice on the song "No One is Alone." He sings "Our Time" and "It's Hot Up Here in this City on Fire" with fellow Genie standby Juwan Crawley.