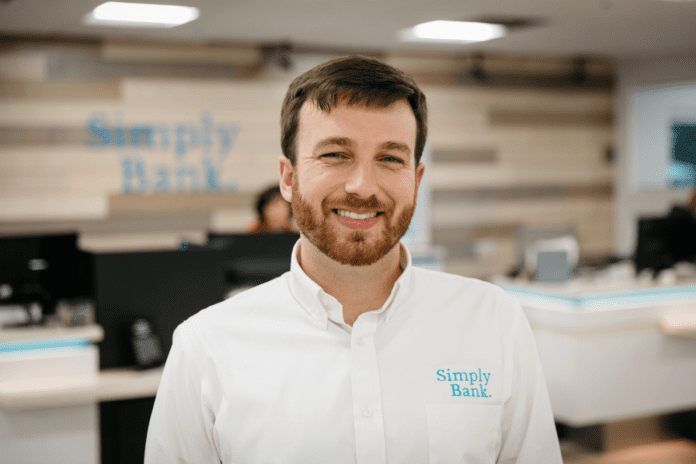 SimplyBank creates directing officer corps, promotes Swafford and others to inaugural director class.
Growth SimplyBank has organization leaders poised to make significant leaps into new markets and services this year. To help facilitate those expansions, SimplyBank's executive leadership elevated five existing senior officers to a newly-created directing officer corps this spring, including Belmont alumnus Blake Swafford, class of 2010.
"Strong leadership is a must to get where we're going," said John Owen, president and chief executive officer at SimplyBank. "We know community banks have to work harder than ever to compete in today's market for today's customers, and this team is unafraid to roll up their sleeves and get the job done."
The new directing officer level reports up to the bank's C-Suite, working hand-in-hand to build strategy and execute tactical specifics to continue building one of the area's leading community banks. Accountable to those at the highest level of the organization, the new officer corps is currently enrolled in a months-long leadership program built and led by Owen. From self-awareness to conflict resolution, the course – based on experience gained over Owen's 20-year career in financial institutions – covers leadership and training topics for rising executives.
"Our executive team is excited about this talented group of leaders. But the training and development are key, because we aren't interested in keeping a senior officer in that role for 10 years," said Owen. "We want to grow our people, and I've had a lot of selfless mentors in my life who poured into me, and now I'm looking forward to paying that forward with this group and others in the future."