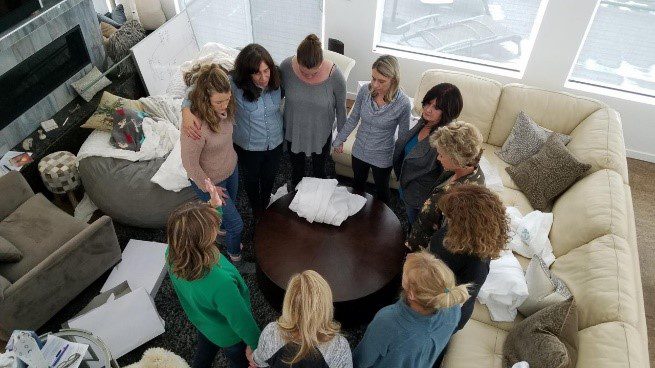 2009 Belmont alumna Jordan Chouanard knows what it is like to feel shipwrecked. After contracting Lyme disease following her graduation, Chouanard relied heavily on her family to get her through such a difficult time. Despite the hardship of her illness, the diagnosis allowed Chouanard to find her calling in life – helping women in hopeless situations like the one she experienced herself.
"God changed my heart," Chouanard said. "I began researching how to set up at charitable organization—I absolutely had to do it."
Today she helps women in need through her nonprofit Fair Havens, which was founded in 2017 in Nashville, Tennessee.
Inspired by Acts 27, the namesake and mission of the nonprofit came to be. This chapter tells the story of Apostle Paul being shipwrecked in a place called Fair Havens after God calls him to rest. Like Paul, "God wanted me to rest, and it was hard," Chouanard said.
Fair Havens brings hope and healing to women suffering from abuse, trauma, addiction, disease, depression, eating disorders and other difficult situations. The women receive teaching, counseling and prayer during an all-expenses-paid weekend retreat, leading to hope, healing and transformation in their lives.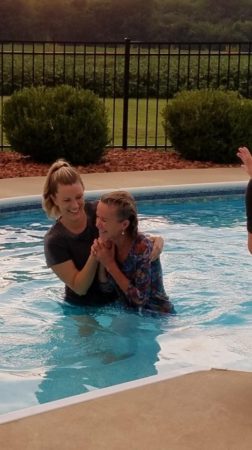 "It is incredible to see what God can do in 48 hours—we watch Him perform miracles," Chouanard proclaimed.
After the weekend retreat, the women are held accountable by volunteers, who strive to keep them growing despite whatever circumstances they return to in their lives.
Chouanard credits her time at Belmont in part to her success with Fair Havens. She said, "I am thankful for all of my time at Belmont. The connections and experiences I gained in my time there have been so valuable to the work I do today."
Fair Havens hopes to expand its reach with the inaugural Fair Havens Hustle 5K on May 1, 2021, in Columbia, Tennessee. The nonprofit is also working to create and provide materials for women to take home, aiding them on their healing journeys. Donations to Fair Havens can be made here.