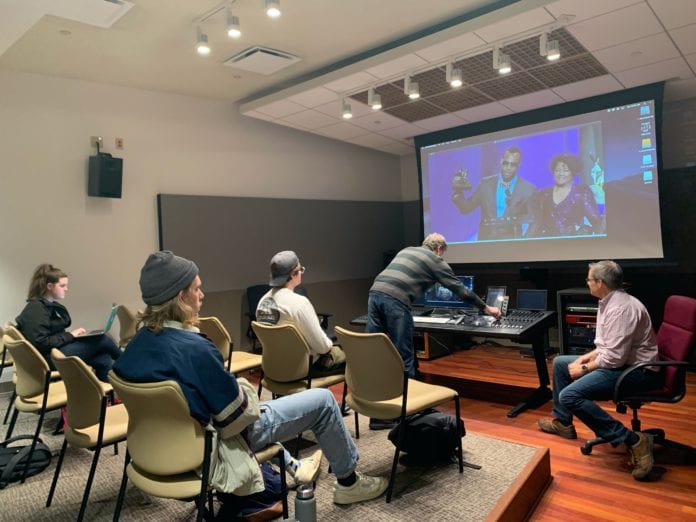 Alumnus Mark McBryde spent several days on campus sharing his experience in post-production sound with the Curb College community. With more than 25 years as a Foley artist and ADR-mixer, McBryde has worked on the sound department of more than 200 productions.
His expansive resume includes work on episodes of Lost, Criminal Minds, Grey's Anatomy, American Horror Story, Boy Meets World and Hannah Montana, as well as feature films such as The Fundamentals of Caring and Atomic Blonde. McBryde is currently the owner of Postmark Audio Services, a company that works on shows for Netflix, Apple, Amazon, Hallmark, Lifetime, OWN, A&E and more.
Students had the opportunity to learn from McBryde during the seminar "Best Job Ever: Audio Production," where he shared details of his career path, along with other panelists, in hopes of encouraging career exploration among students. Additionally, he spoke to Sound for Picture and Foley classes.
Before heading back home to Los Angeles, McBryde met with Curb College faculty and staff in a roundtable Q&A about his experiences with the entertainment industry on the West Coast. McBryde is one of many alumni who have generously donated their time to Curb College students in the last month during homecoming season. You can read more about recent alumni visits here.