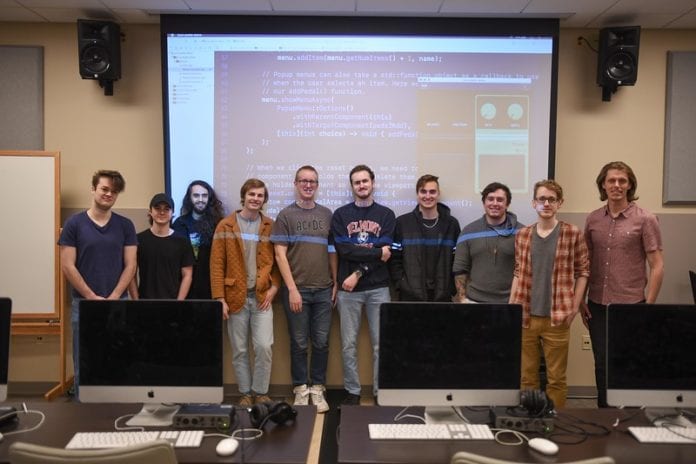 In celebration of Homecoming season, Curb College professors welcomed several accomplished alumni into their classrooms during the month of February. Through a series of five guest lectures, students had the opportunity to see real examples of Belmont University's motto; "from here to anywhere."
One contract law class got to hear from alumna Molly Shehan, a legal partner at Milom Horsnell Crow Kelley Becket Shehan, PLC, specializing in intellectual property law. Shehan was an accomplished and active student, graduating from both Curb College ('11) and as a member of the second class of Belmont's College of Law ('14). Her experience includes internships with Nashville Music Council, Congressman Jim Cooper and Loeb & Loeb, LPP.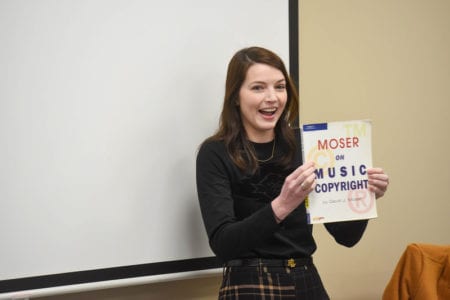 Two audio engineering classes had the opportunity to learn from alumni of the program. Local software developer and engineer Tony Lassandro spoke to students studying the field. Additionally, Jeremy Seawall, regional manager for d&b audiotechnik, spoke to a sound systems engineering class. The 2006 graduate of the Curb College has experience in artist and tour management, project coordination, system design, audio engineering and more.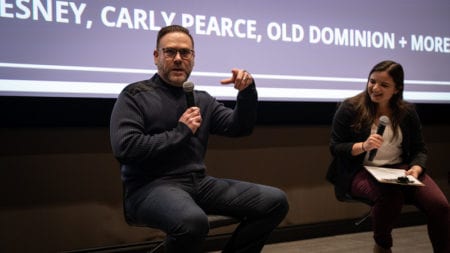 Publishing students were visited by Kathryn Notestine, a graduate of Curb College as well as the Happy Together Tour program. Since graduating in 2018, Notestine has held positions in Nashville's budding book publishing industry. Currently, she is an associate editor at Dexterity LLC.
Lastly, Clint Higham spoke in a Curb seminar. Higham, president of Morris Higham Management, graduated from Belmont in 1995 before becoming an industry success. He recently spoke to students in a seminar about his experiences over 40 years managing country music artists, including the likes of Kenny Chesney and Old Dominion.