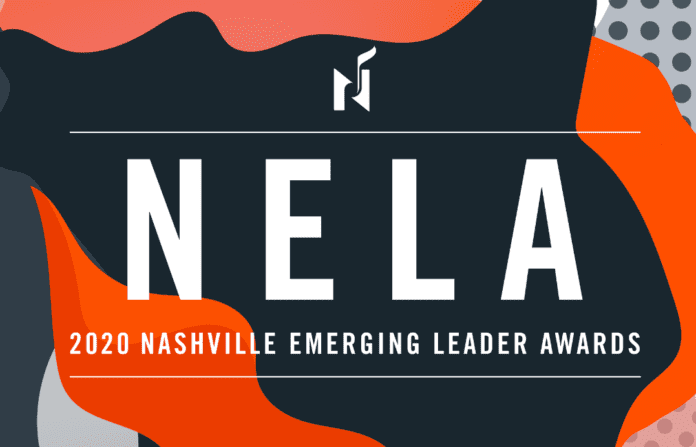 Massey College of Business alumni Elizabeth Wood and Clark Buckner were recipients in the 14th annual Nashville Emerging Leader Awards from YP Nashville and The Nashville Area Chamber of Commerce. The NELAs recognized four finalists in 14 industries and were chosen by a committee of industry experts, community leaders and past NELA recipients based on their professional achievement, demonstrated leadership and community impact.
Wood, director of the Leadership Excellence Program at HCA Healthcare, graduated in 2018 with her Healthcare MBA. She received the NELA Award in the Medical and Healthcare Services area. Her work at HCA focuses on a dynamic executive development program that equips leaders to build strong teams and deliver exceptional patient care. A 2018 honoree of Nashville's Top 30 under 30, Wood enjoys being connected to the community through the Junior League of Nashville's board of directors, the Cystic Fibrosis Foundation and the Ronald McDonald House.
Buckner, who graduated in 2013 with his degree in entrepreneurship, is the co-founder and partner of Relationary Marketing. Buckner received the NELA Award in the Public Relations, Advertising and Marketing category. Buckner works with mid- to large-sized organizations seeking to leverage podcasting in their content marketing strategies. By partnering with global PR firms such as Finn Partners, Relationary serves dozens of clients from health care to technology as well as brands such as Jack Daniel's. Additionally, Buckner is a team member at the Nashville Entrepreneur Center and lead organizer of the Nashville Podcasters meetup.
Read more about this year's NELA recipients in the Nashville Post.