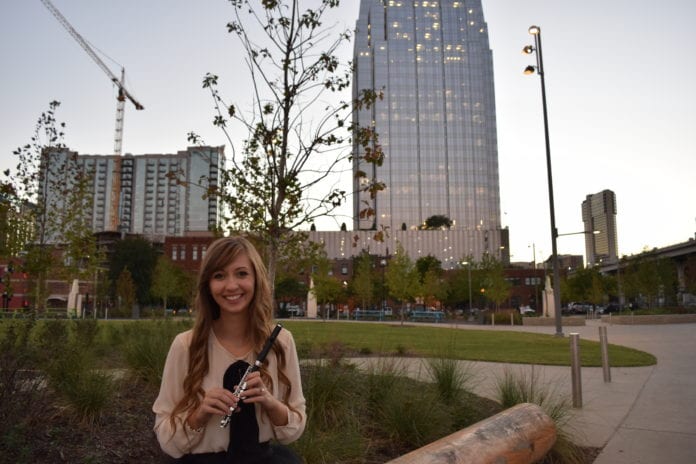 Alumna Abby Simpson Puckett, who studied music education and graduated in 2016, won the National Flute Association's 2019 Piccolo Orchestral Audition Masterclass Competition.
Out of hundreds vying for the title, the Missouri Native won in a stiff competition that was built around the theme of "Transforming Artistry."
While a freshman at Belmont, Puckett earned the principal position of the Wind Ensemble and a eventually the same for Belmont's Symphony Orchestra.
Puckett moved to Chandler, Arizona in 2016 to get her masters in music degree from Arizona State University. She was recently profiled for her win in the compeition and her success as a music teacher in the SanTan Sun News.
Currently, Puckett teaches private lessons in flute, piccolo and piano and offers audition preparation at Music Maker Workshops in Chandler. She plays with the Symphony of the Southwest Orchestra and also is a substitute player in the Phoenix Symphony.