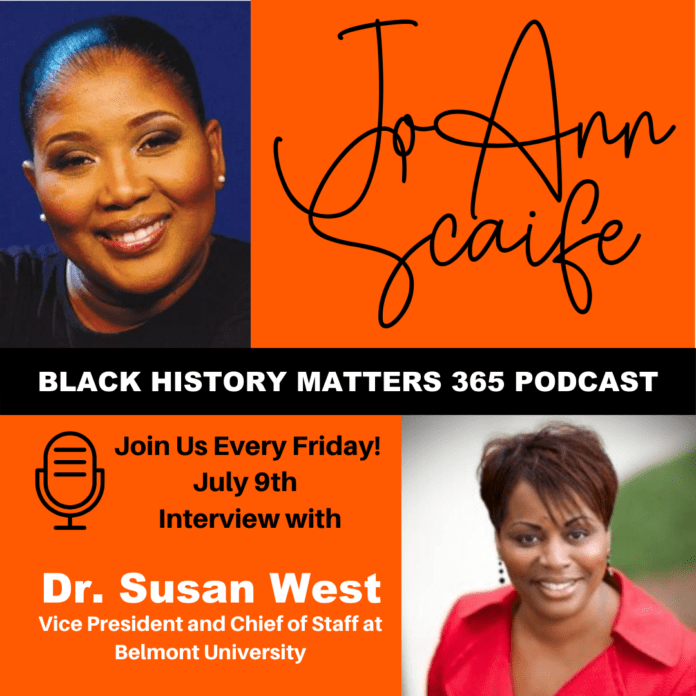 Alumna Joann Scaife recently became the spokesperson with Black History 365, an educational entity whose purpose is to create cutting-edge resources that invite students, educators and other readers to become critical thinkers, compassionate listeners, fact-based, respectful communicators and action-oriented solutionists.
Specifically, Scaife will be working with the company's new U.S. history textbook, which documents the unique stories of Black persons, groups and cultures in North America, beginning in Ancient Africa continuing to modern events and movements. Full of rarely told history lessons, the BH365 curriculum has exclusive access to more than 3,000 original artifacts that take students and educators on a colorful journey to embracing an inclusive account of American history.
In addition to the curriculum support, Scaife is also leading a new, weekly podcast series, "Black History Matters 365," that explores the true account of African American history as American history. Featuring weekly interviews with history makers and current influencers, special 'round table' talks and series, as well as community-focused events important to urban culture around the globe, BHM365 seeks to set the historical record straight for today and for future generations. In the show's July 10 episode, Scaife interviews Belmont Vice President and Chief of Staff Dr. Susan West. The show can be heard on the BHM365 website, on Spotify and other podcasting outlets.
Scaife graduated with a Bachelor of Liberal Arts degree from Belmont in religion and doubled minored in psychology and music. She is a candidate for Master of Divinity and a scholarship recipient for the Women Leadership Initiative program at Central Baptist Theological Seminary.