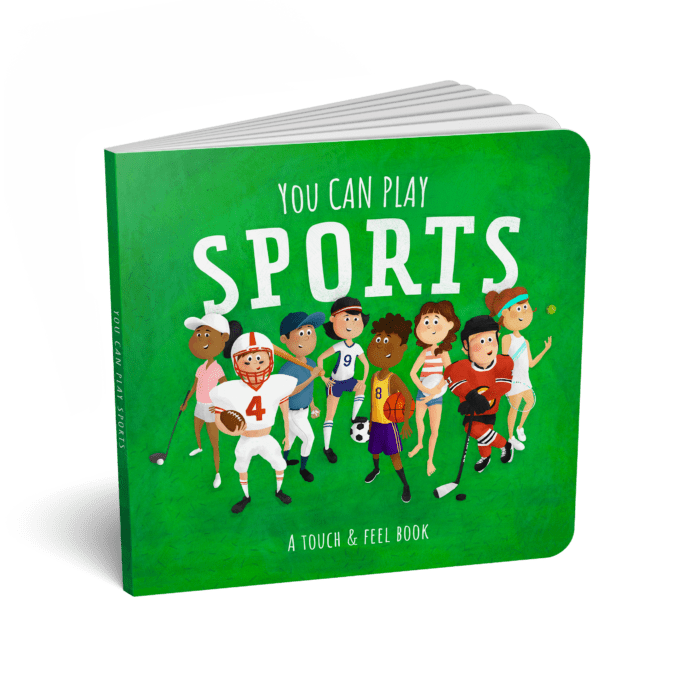 Belmont alumna Nicole Stoltenberg, MBA class of 2013, and her husband Todd sought to create a book to inspire their two young boys to explore the world of sports and nurture their curiosity about athletics, even as babies, knowing first-hand the benefits of sports in their own lives.
Touch and feel books have grown in popularity for their ability to increase child engagement, stimulate sensory awareness and foster associations between senses and new vocabulary. Traditionally, these books have featured subjects such as farm animals, cars, colors and dinosaurs. Little representation of sports exists, leaving a void where none should exist.
Tired of the continuous barnyard narrative, the Stoltenbergs partnered with illustrator Brandon Minch, a former college and French pro-league football player, to create the first touch and feel book for toddlers called "You Can Play Sports" which uses fabrics and materials from popular sports balls to create a fun and interactive early childhood learning experience.
Designed for ages 0-3, "You Can Play Sports" features eight different sports with a textured ball (or puck) for each, allowing children to create meaningful associations with the words, the sports, the equipment and the balls in an interactive manner. Sports teach life lessons and aid in the development of social skills, physical fitness and cognitive and emotional intelligence. The book is designed to:
Encourage participation and excitement for athletics at a young age
Help children in their development of sensory and motor skills
Expand children's vocabulary with meaningful word association
Create a diversity of young reader book topics to make bed-time reading fun and engaging
Learn more, and pre-order "You Can Play Sports" at the website www.youcanplaysports.com