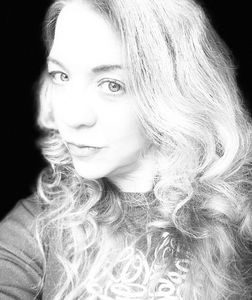 Belmont alumna Molly Breen, class of 2002, is helping writers and theatre companies through the Tennessee Playwrights Studio, a company she co-founded with Kenley Smith in 2018.
"Theatre has always been a part of my life," said Breen.
Tennessee Playwrights Studio (TPS) is a playwright development lab and theatre production company in West Nashville, originally intended "to offer in-state playwrights the opportunity to develop fresh, incisive scripts that reflects a changing world." In 2019, the organization broadened its scope to theatre production projects developed in Tennessee, opening with MAIDENS by Smith at the Darkhorse Theatre. In 2021, the organization partnered with two Black-owned theatre companies, Destiny Theatre Experience and SistaStyle Productions, for collaboration on new works. A new initiative, TPS Talks, will bring their combined experiences into college classrooms (virtually and live).
Most recently, TPS debuted THAT WOMAN, "a Virtual Workshop Reading of ten original monologues from the perspectives of women involved (or rumored to be involved) with President John F. Kennedy." Breen stated a full production will be presented at the Darkhorse Theatre in 2022. In the meantime, it can be viewed online for free (donations appreciated) for a limited time.
"We plan to produce a companion dance piece with the monologues, as well as other new works in our season, and we look forward to working with a new cohort of playwrights in 2022," said Breen.
A former educator with a Master of Education from Belmont University, Breen enjoyed teaching but felt something was missing from her life, so she followed her theatrical passions. She has performed in more than 50 productions, including originating roles in over 15 world premieres. Additionally, she attained writing fellowships with the Virginia Center for Creative Arts and the Mary Anderson Center for the Arts, gaining experience and expertise in her field nationwide. 
"Life is about connecting with people—teaching and learning from each other," said Breen.
To connect with Breen and her Playwright Studio, you can email her or visit the organization's website.