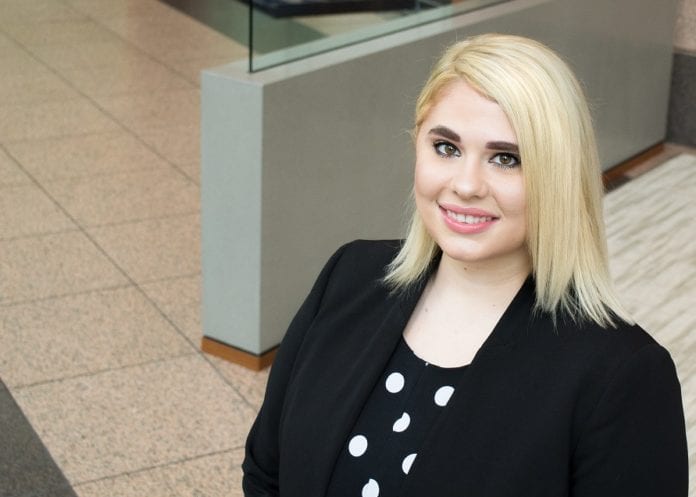 Bone McAllester Norton PLLC announced recently the hiring of two-time Belmont graduate Courtney Lutz in the firm's Nashville office. A 2012 alumna of Belmont's music business program and 2015 Belmont Law graduate, Lutz served as the vice president of appellate advocacy for the University's Board of Advocates and was also the executive articles editor of the Belmont Law Review. During her time on campus, Lutz also worked as a legal intern for both the Tennessee Bureau of Investigation Medicaid Fraud Control Unit and the 16th District Attorney General's Office.

Lutz focuses her legal practice on commercial litigation, with broad previous experience in the areas of business disputes, personal injury, legal and medical malpractice, premises liability, entertainment law, criminal defense and highly contested divorces. She is licensed to practice law in Tennessee and Kentucky.
Prior to joining Bone McAllester Norton, Lutz practiced at Leitner, Williams, Dooley & Napolitan, PLLC, where she represented both large corporations and small businesses in personal injury and professional liability lawsuits. She also represented attorneys and healthcare professionals in malpractice actions.
"Courtney's passion for litigation, ability to connect with clients and deep breadth of experience in successfully managing and resolving cases in multiple practice areas makes her an outstanding addition to our firm," said Charles Robert Bone, president and CEO of Bone McAllester Norton. "We look forward to supporting Courtney as she embarks on the next chapter of her career at Bone McAllester Norton."
A native of Madisonville, Ky., Lutz is also an avid musician. When not practicing law, she sings gospel music with her family band, The Childress Family, across the Southeastern U.S.