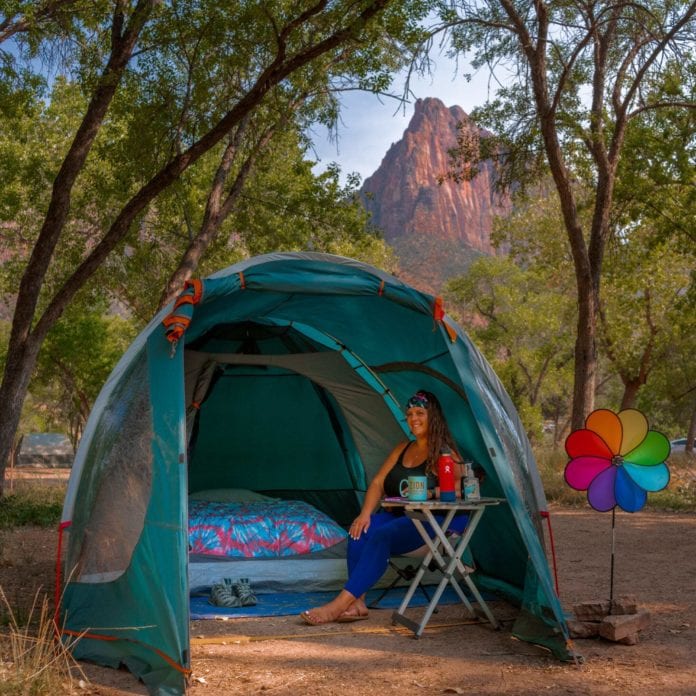 When COVID hit early in 2020, Belmont alumna Allison Bohrman was laid off from her job as an accountant and decided to push past her devastation to do something she has always been passionate about: travel. Her adventures led her to launch her travel blog, Forever on Vacay, and she was recently featured in an article in the Wilson Post.
Bohrman was already an experienced globe trekker before setting off on her own, having seen 23 countries and having spent two weeks in Bali at a blogger's campus in 2018. With the extra time on her hands, she set off on two lengthy, solo road trips in June 2020. She explored California and the Pacific Northwest from Los Angeles to Seattle and put 2,400 miles on her vehicle. Her second trip took her much further as she explored National Parks and many of the U.S. states. She learned a lot about camping on the way and was able to share her new tips with other beginners.
Her blog offers tips on travelling smarter with destination guides, gear recommendations, tips and more. She hopes her story serves as encouragement to those who want to travel but feel powerless.
She told the Post, "My long-term goal with the business is to get sponsors but another aspect of the plan is to provide travel and event guides. I'll have itineraries, packing lists, gear guides, etc., but I plan to also include some personal development tips to challenge readers to identify ways they're holding themselves back from taking trips or doing things like this."
Follow along with Bohrman's travels and tips on her Instagram page.